I need to use only Quarter-Wave transformers in order to have no retreating waves reaching the generator.
I first placed such tranfomrmer in lines (2) and (3).
That was easy since i knew that Zin(C) = R, Zin(B) = ZL.
Now i want to place a transformer in line (1), but i dont know what is Zin(A) equal?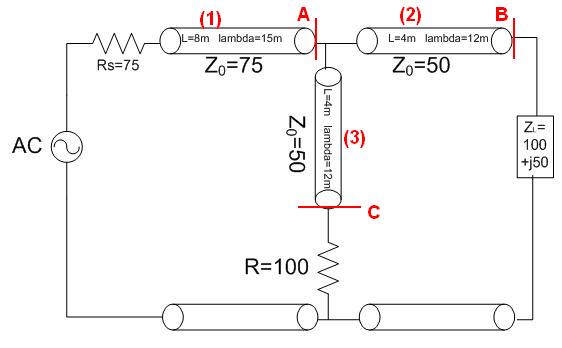 Last edited: