Here is the what of the project: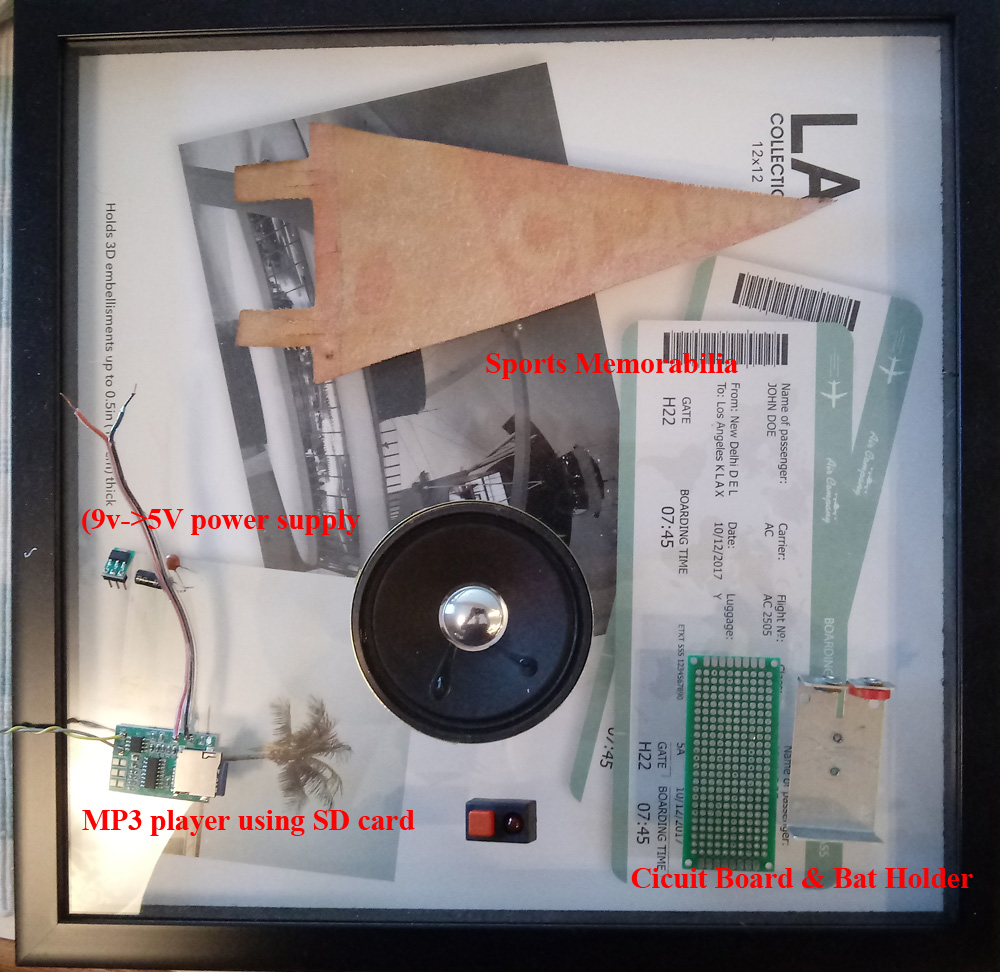 This will be hung on a wall as some kind of sports memorabilia... There is a 9 v battery and a 5v regulator that powers an MP3 player which plays an MP3 of a particularly key part of a sporting event (I am not going back and correcting the spelling of circuit). You press the button, the LED lights, it plays the MP3 and then you switch it off. If you leave it on it will play a second short silence MP3 and then repeat - so one will, eventually, remember to turn it off.
The top part of the display (a shadow box of sorts) is meant to hold a sports memorabilia fetish - like a pennant featuring an icon that has been deemed offensive and is no longer used (hey, who am I to offend people - I grew up seeing that icon and it is meaningful to me). It could hold a picture or a collection - you get the idea. It works like a freaking charm! Plays the end of a game that occurred prior to my birth.
The issue is mounting and particularly, the speaker. So, that is glass as purchased and I have a thin (1/8 in I believe) plexiglas replacement. I planned on scoring and breaking the lower third, spray painting it and then mounting all components on the bottom third.
The speaker is the problem. I know how to use Google and YouTube and I looked and there are different ways of cutting a large hole to accommodate a speaker.
I have only drilled small holes (e.g., for screws/spacers). That works fine but the plexiglas melts and cuts and I am concerned I am going to make a mess of it.
Hole saw bit - I have a small one but would have to buy a large one - will it work? Also, I have a problem paying a lot to cut one hole.
I saw a video of a guy who traced the circle and took what was basically a soldering iron to it, melting the hole.
I see devices like this
https://www.amazon.com/EK-Tools-54-...ocphy=9007812&hvtargid=pla-305406446574&psc=1
but the ratings suck.
I could simply and slowly drill a bunch of small holes around the circle trace and xacto my way to a circle. High liability for it looking like a 5YO did it.
If I go with the speaker shown, the hole has to be precise and the speaker will be hot-glued on the reverse side.
Alternatively, I could use something like this, to cover the hole and speaker - it requires some slots be drilled in addition to the speaker hole.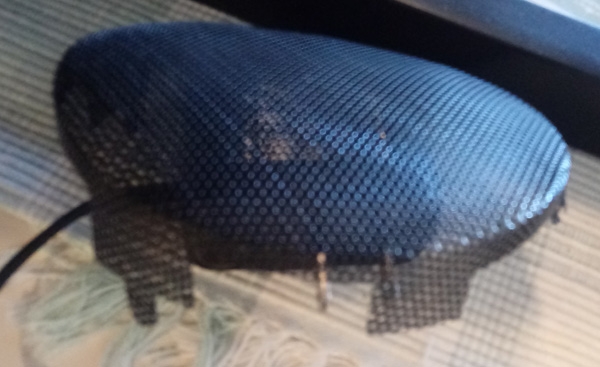 Another alternative is to mount the speaker on the outside using this: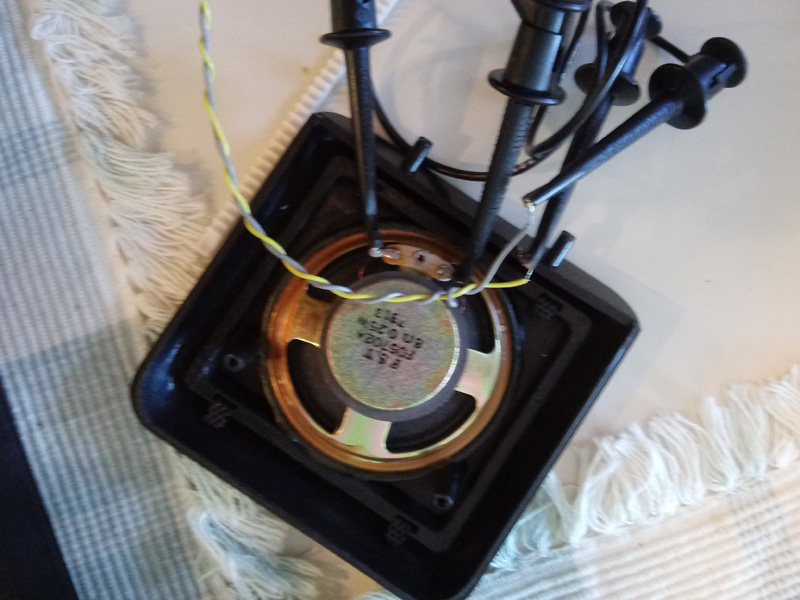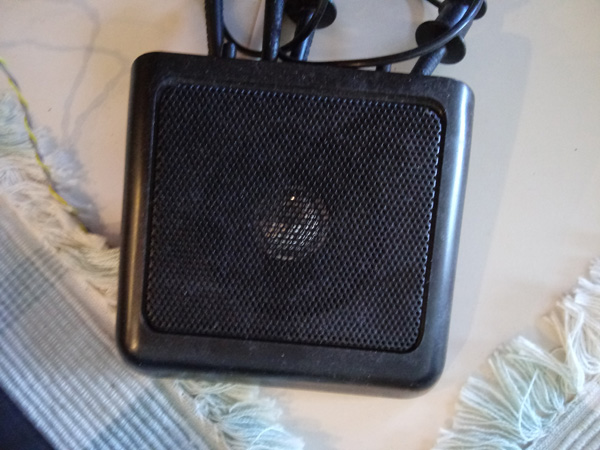 It would require some neat glue application but I could probably manage that.
What do you think?