To pass my time (since most people around me are just busy lately in predicting where and when the 3rd neutron bomb, planted underground, will be triggered,) I also modulated, on the LTspice schematic, the frequency of the suppressed carrier (please refer to the previous thread: "DSB-SC versus SSB-SC Demodulation, Continued").
The frequency deviation is +/- 20 KHz (435Kz to 475 KHz). The FM modulating signal is a 300Hz sinewave.
I added the block A1 "Modulate" for FM and AM, also a simple RC LPF (R1=220K, C1=1n5) at VCO_in (for the FM LF output). I also removed the block X4, "AM IF Mute", and its CD4066 switch, U2, between nodes PC1 and PC1m.
As you will see, by using the simple "Harmony Loop" (or Kerim Loop, if you like
), the DSB-SC demodulator can recover both the FM and AM demodulating signals, here the 300 Hz and 6000 Hz signals respectively.
For instance, whoever had time to read my previous posts about this demodulator may recall that I deliberately varied (in the 80's) the frequency of the suppressed carrier at a rate of 6 Hz in about 60 KHz bandwidth, so that radio listeners on MW band couldn't know that the detected noise/interference by their radio sets was actually of a voice RF transmission.
On the LTspice plot window, a close look at the trace 'Raudio' (the received 6000 Hz) shows that its amplitude is not constant as of the transmitted 'Audio' is. Fortunately, this won't be noticed during a conversation. The output gain variation is due to the phase variation between the carrier and the VCO signal (to maintain the lock state), while the simple RC delay circuit, R5 and C7, is fixed (for about 45 degree). But, when necessary, this delay could also be made active and let it be controlled by VCO_in (PLL LPF output). In this case, the delay during lock could vary between 0 and 90 degrees (not 0-180, since F_mid = 2*Fc) when the VCO frequency varies between the lower and upper frequency limits.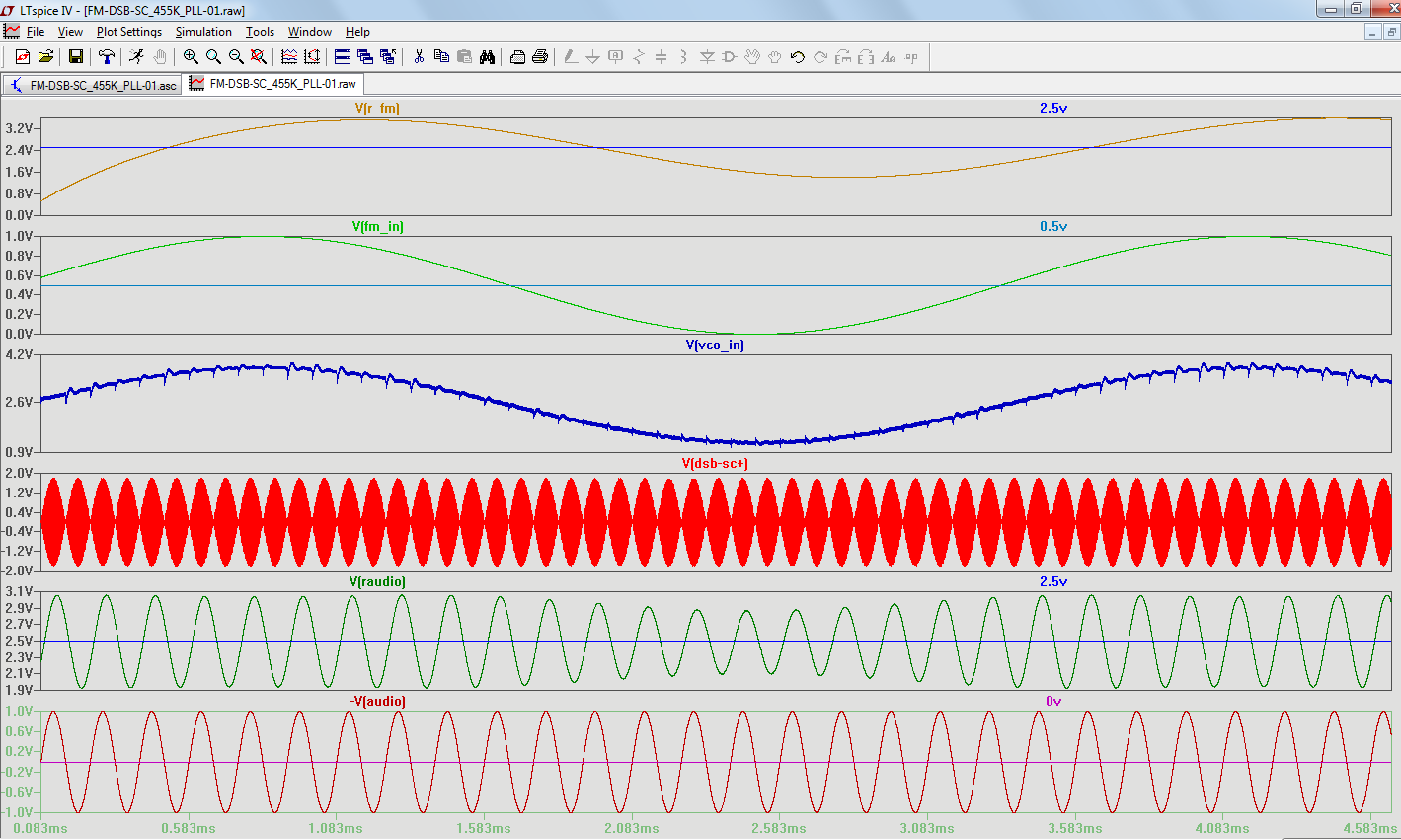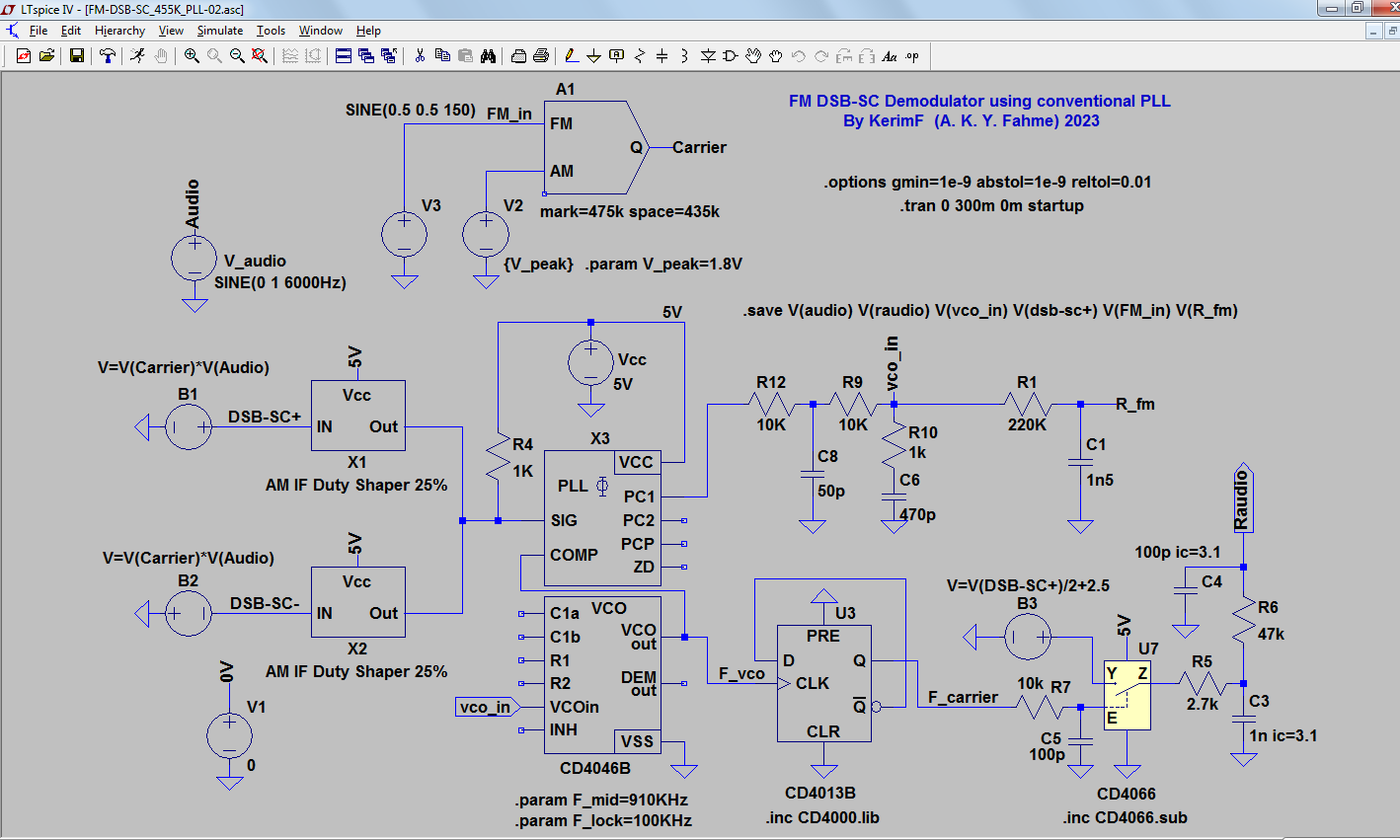 The overall performance of this PLL demodulator depends, to a great extent, on the LPF between nodes PC1 and VCO_in. A professional analysis of its response is not trivial and, naturally, it has to be related to the application of interest and the chosen components, mainly if the demodulator is used in a combined FM-AM system.
Cheers,
Kerim