I have a board which I want to use for two different projects. They need different input voltages - 12V and 18V. Part of the board can be safely powered from 7-12V. I'm thinking of using a 7812 to regulate the input voltage. When fed 18V it'll produce 12V but what will it produce if fed 12V - I'm (guessing) hoping it'll be around 10V, the datasheet states a dropout voltage of 2V,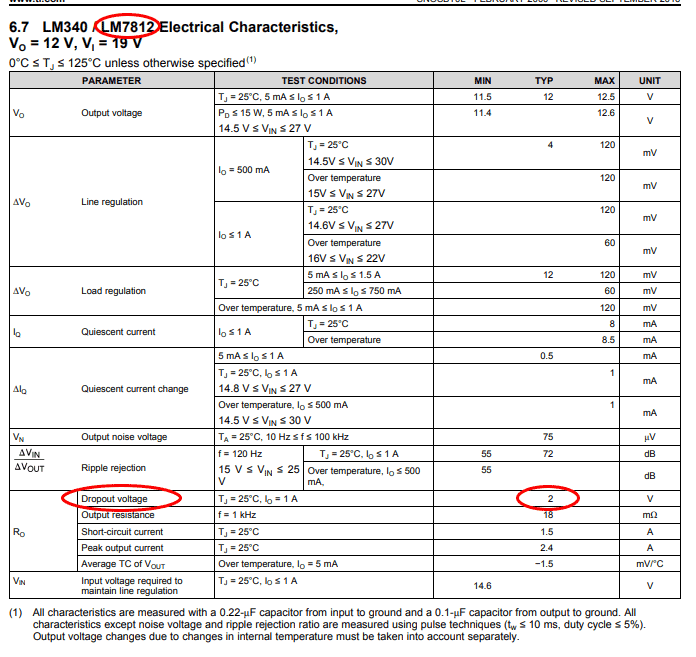 Will this be OK?
Will I need to add additional smoothing capacitors?
Are the caps in note 1 sufficient?
Thanks,
Mike.