Well-Known Member
Most Helpful Member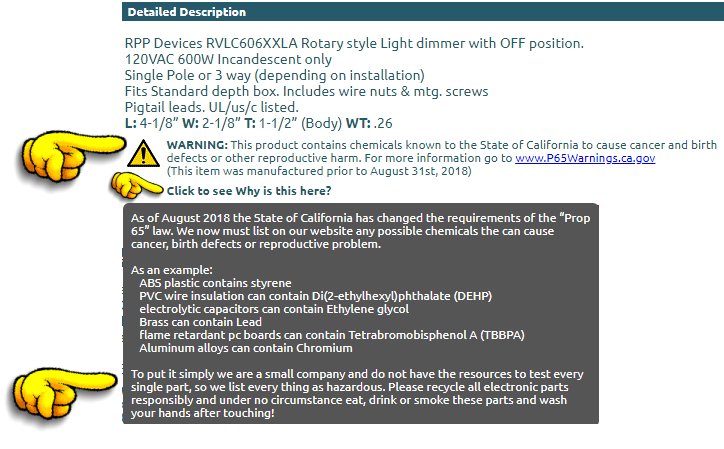 So I went to
https://www.p65warnings.ca.gov/
and left this message for them.
I was looking online at a Rotary style Light dimmer with OFF position. They had a
WARNING:
This product contains chemicals known to the State of California to cause cancer and birth defects.
And an explanation that they are a small company and don't have resources to test every product, so they list everything as hazardous.
If everything is hazardous, then everyone will ignore California warning labels like I have for the last 30 years.
So what good is it?