Hello there,
I am going to develop a circuit for audio power amplifier using,
https://www.ti.com/lit/ds/symlink/lm48511.pdf
Looking at the application circuit , I am using SD_AMP(pin5) input for Mic input at pin 16 IN+. Did -IN pin grounded.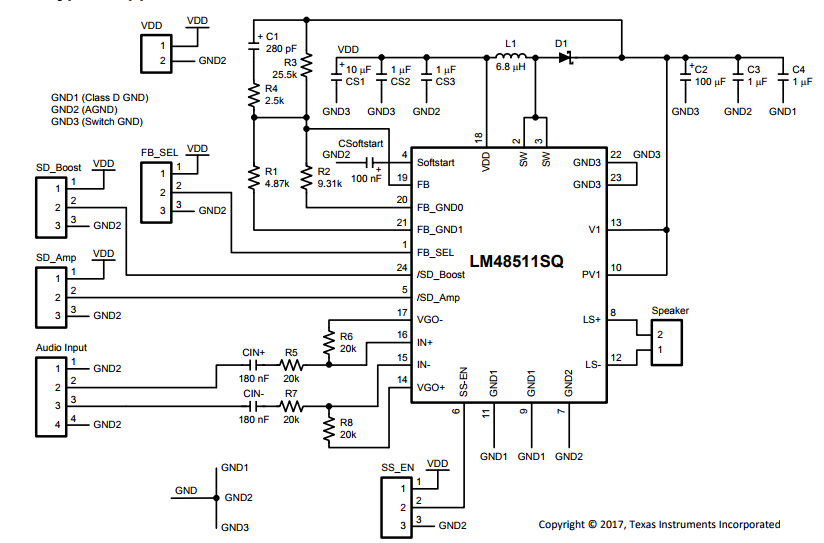 Trying to suppress noise at the circuit in attachment 2 in 300Hz-3kHz audio amplifier, using
https://www.ti.com/lit/ds/snas371c/snas371c.pdf
audio amplifier.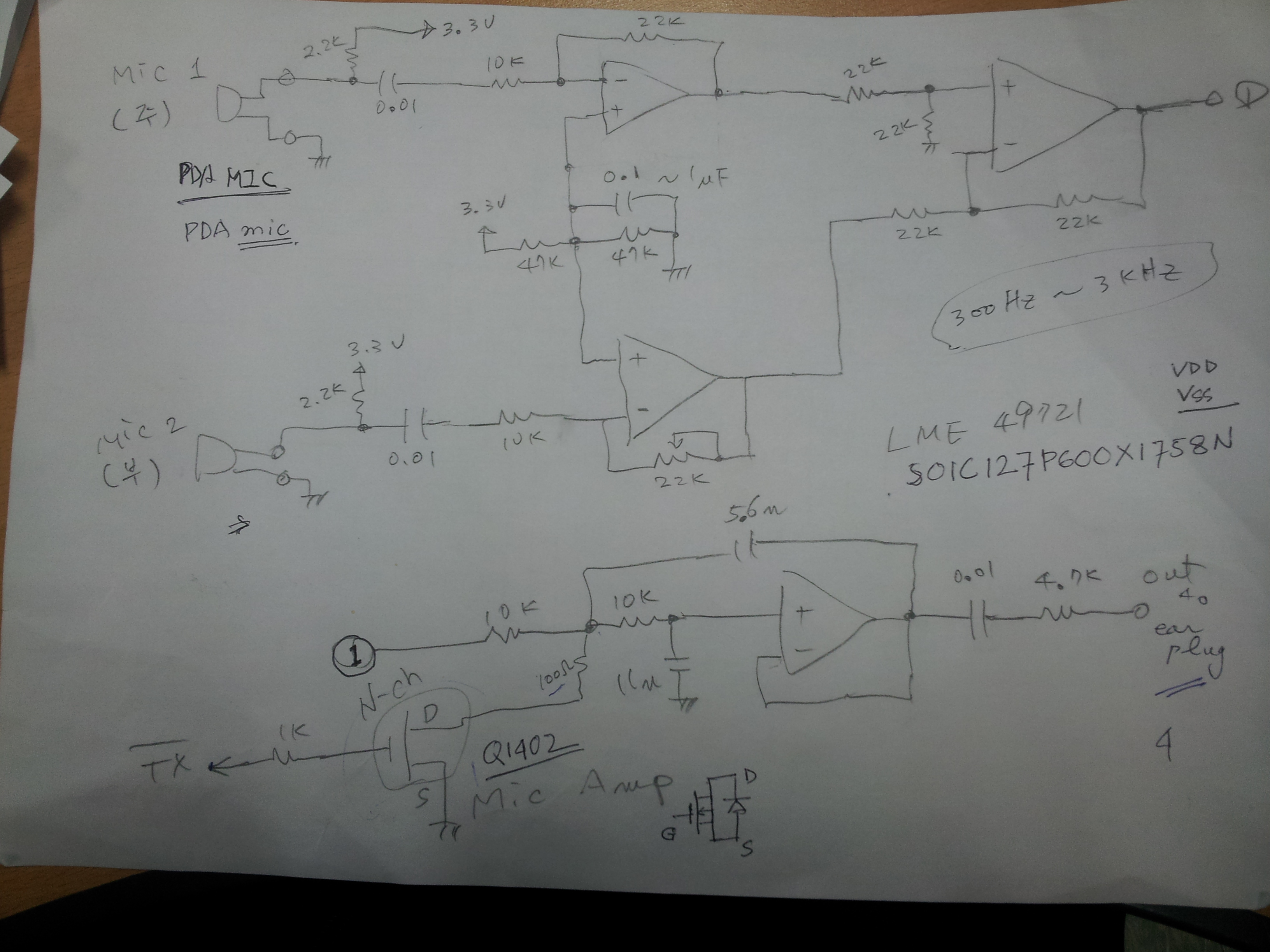 Kindly, let me know whats wrong I am doing here in attachment 2.
Do you think,
1. Low frequency noise can be cancel properly?
2. Does the 2 mic malfunctioning ?
3. Discuss about its L and R signal from MIC.
Last edited: