Hello there,
I am interested on a Current to Voltage Converter, that basic says, "A current to voltage converter will produce a voltage proportional to the given current".
This configuration can be used equally well for devices that source their current via some positive excitation voltage.
But I am disappointing what this circuit works ?
Could you kindly explain it ?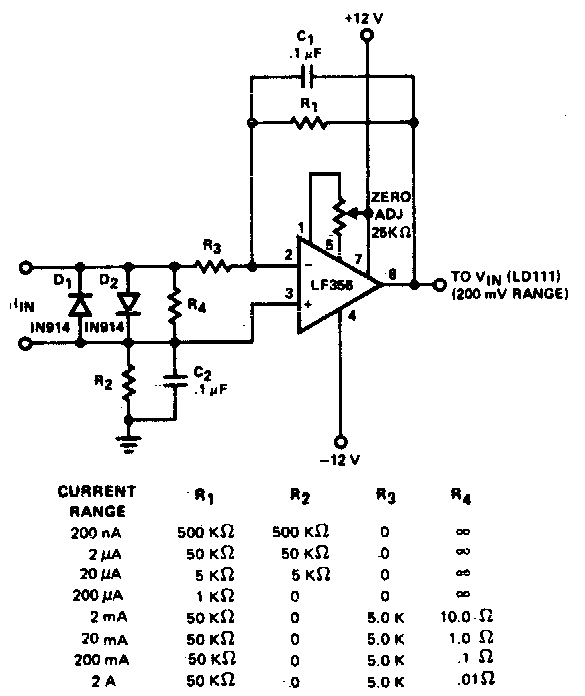 Take a look
1. Diodes are used for some purpose, alternatively.
2. In ideal case inverting input is a virtual ground, in real case any photo diode is used. but here how the things working!
3. Negative feedback contains RC combination.
4. Not sure why R2 and C2 has add here, suppress noise?