Hello Electro-Tech,
Found a bunch of capacitors in my electronics box.
Have scoured the 'net for some sort of identification.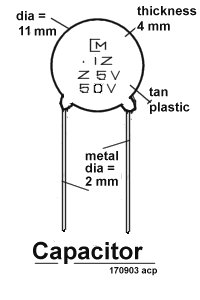 Found some caps that are similar
which lead me to believe that the
50V at the bottom is the voltage max.
Any idea what the value is in farads?
Thanks.
Allen in Dallas