Hello guys.
i'm facing a wierd problem with ADC.
Its an ADC with the below characteristics:

I tried circuits A and B as inputs for the ADC: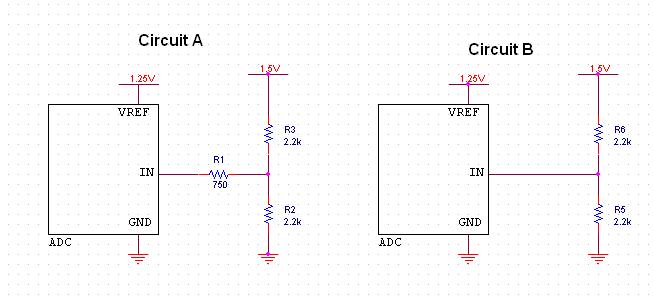 In circuit A, ADC showed 0.21V stable,
In circuit B, ADC showed 0.749V stable.
Does anyone know why in circuit A it showed such a low voltage?
Thank you.
Last edited: