Hello fellow tech heads.
Well I'm back at it again. In search of some simple proportional control, this time not to heat anything specifically, just heating an assortment of little nichrome elements for experience sake.
I will be sensing temp with a TC that is being read and amplified by an AD595-AQ. The element driver is going to be a mosfet driven by PWM via either a relatively simple circuit or (if I can find an adequate script) my Seeeduino (dupe of "Arduino Diecimila").
Ideally I would like to use the Seeeduino, but I think I am going to go for the simple circuit first, seeing as how I am not proficient in C.
I've attached a few photos of the circuits that I've been playing with. The AD595 circuit attached is setup on the breadboard awaiting my next move.
I've played around with it and do get about 10mV/C so about .300 volts @ 30 degrees Celsius.
What I am wondering now is... What is the best method for taking the TC reading( AD595 output) and having a circuit that compares that to a setpoint ( like setting thermostat) in the form of mV (Ex: 1500mV) and based on the error read between the actual voltage and the "set" voltage, drives the output PWM signal in search of satisfying the target.
I was thinking of trying to mess with a few opamps as comparators then feed that into the 555 PWM drive circuit. I am going to guess that the input is pin #7?
Thanks much for looking at this everyone... These forums rock!
Here are the photos.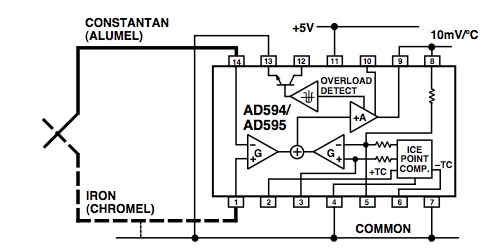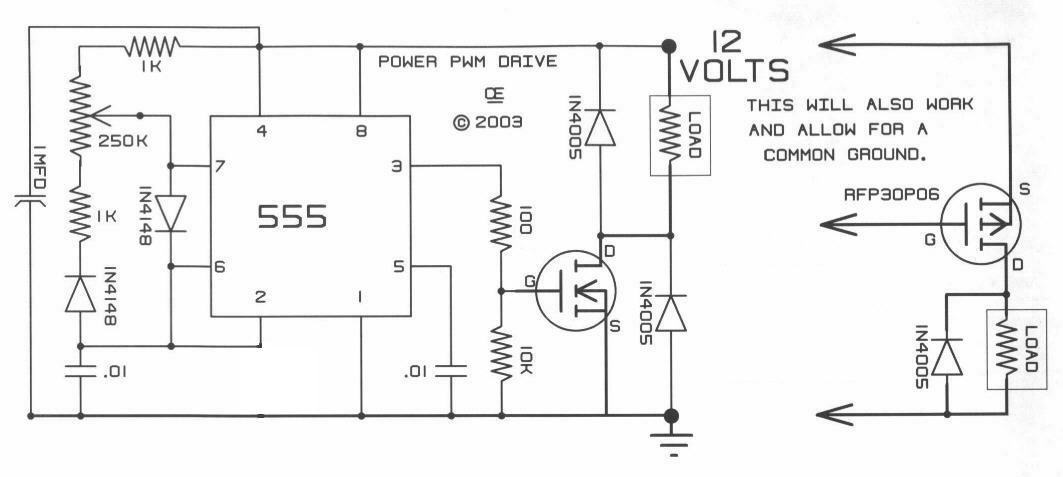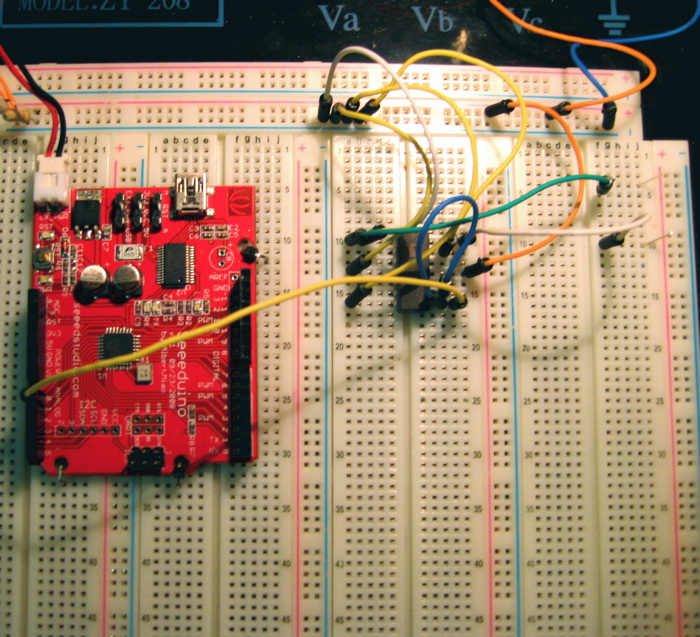 Last edited: