Happy sundays.
Im currently working on half bridge transformer converter and have a question for you guys.
The circuit scheme is here ;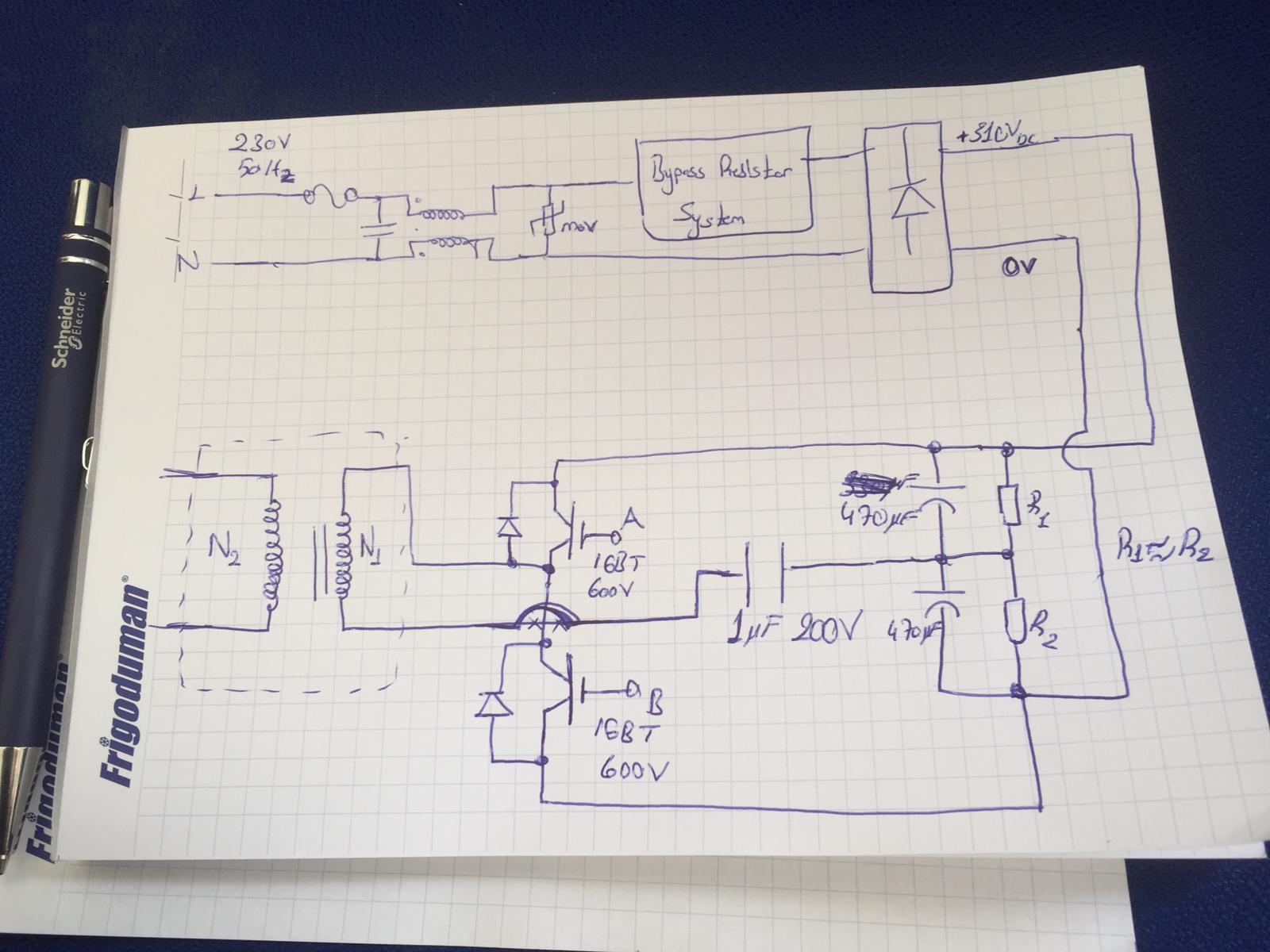 The circuit based on design handbook. It ready front of me but before energies the circuit i desided to ask you guys something.
A and B is trigger signal. Here it is ;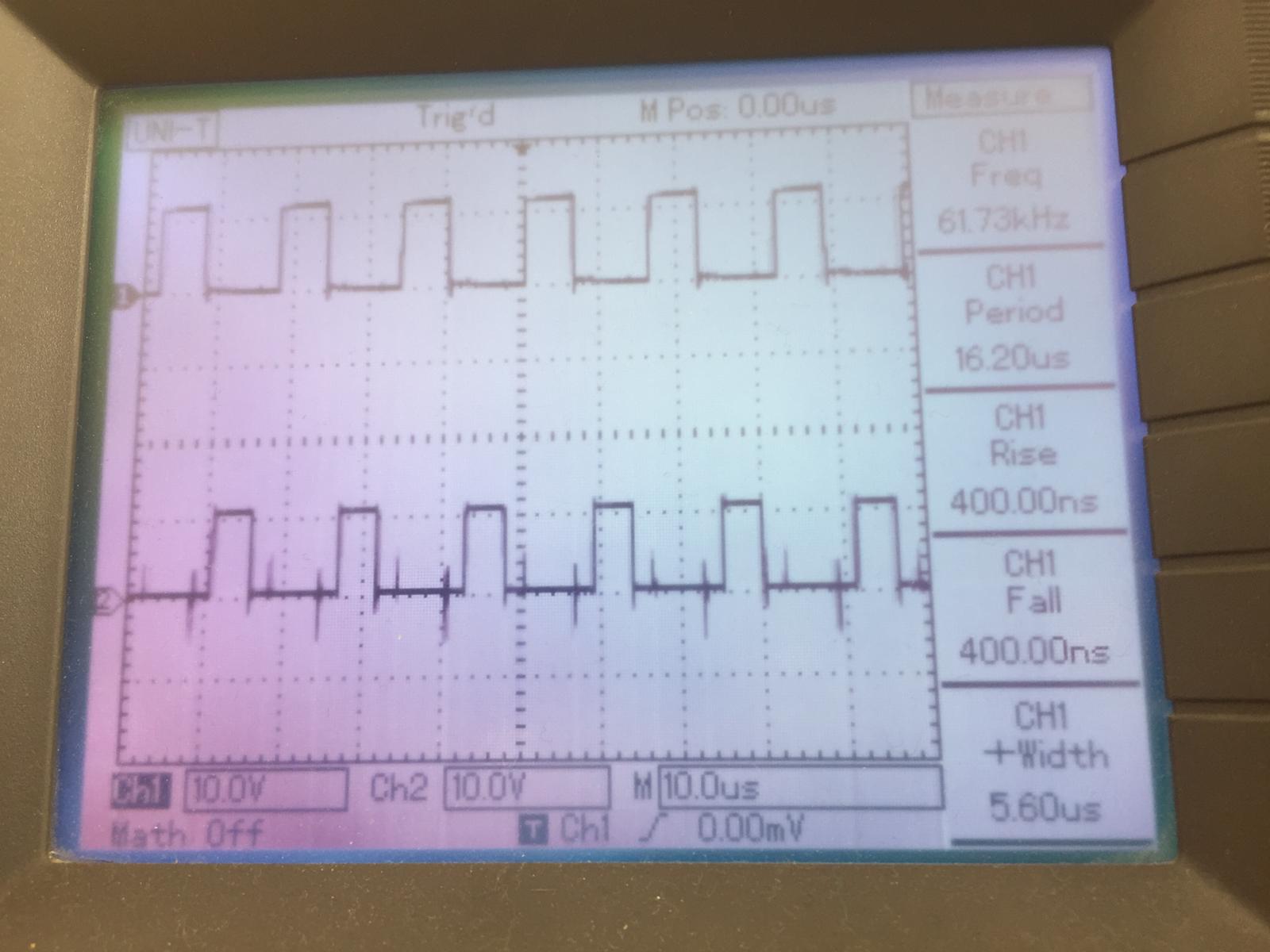 Deadtime is 2us. The driver circuit is made by ir2110. And based on Tahmids.blog. Ch1 is LO and CH2 is HO output pins.
the first question is as you can see on scope ,HO have spikes and im wondering can those spikes turn on my first igbt at turn off position ?
The second question is when i pulsing igbts without connecting to main supply , on +DC and -DC are acting like short circuit. Im saing that cause when i take my multimeter to connectivity tester and check those point of my circuit.
Because of those issues im confussing ! Cause those igbt s are last ones and i really dont want to ruin those.
I hope you can answer my question with urgent cause i cant wait to see its working
Thanks.
Edit.: Also forget to mention another issue. The primery side of the transformer has nearly equal to zero resistance. The transformer wounded by me.
Last edited: