Hello,
I have drawn the below schematic. The purpose of it is to be able to use eather of the two inputs(not both for one output), and get 3.3V on
the output of the circuit(microcontroller input).
The idea is to use the capacitor to create about 32k reactance and with the 4.7k resistor will allow about 6mA current (on 50Hz) to turn the phototransistor of the optocupler on.
For example for the first output, i want my input voltage to be 230V AC(between 230VAC and GND) and for the second 24V DC(between 230VAC and GND) at the same time.
Unfortunatelly i dont have the parts to test the circuit and at this time is difficunt to get them considering that all shops are closed in my area due to COVID-19.
Do you see any problems with the design or it should work? One thing that i can think of is the zero crossing point if AC voltage in the input is applied.
Will it cause it to turn off?
Thank you in advance.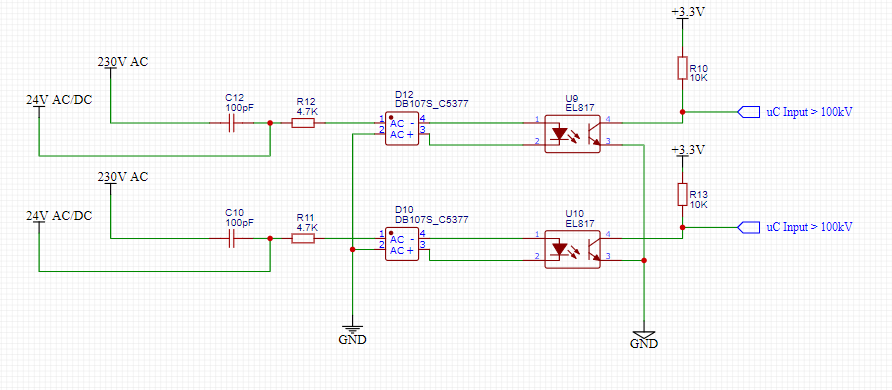 Last edited: