Well its been a while since I bought the little wee beastie... I've had loads of opportunities to play with all the stuff I've since bought!!
At Christmas time, we had a bad flood in Rochdale and one of my Spectrum's got a tad wet!!! The box was a real mess... I cleaned the speccy thoroughly and its back to nearly pristine... The box however wasn't in great shape...
I scoured the internet as I knew glueing cardboard leaves an awful yellowy stain.. Several people had suggested white wood glue.... Well knock me down with a feather.... It worked... Extremely well... The box looks better than it did.... When using the wood glue you only need to hold the parts together for a short time.. Then leave it overnight to dry properly..

A couple of members here helped me with a "voltage" issue on my 128k... For some reason I couldn't get a stable 12v on the RGB encoder so my colour was a bit hit and miss... Turned out that the PSU I had for it was in fact too small... Most 128k models need over 1.8A whereas the PSU I had was a 1.5A.... I managed to get hold of the correct one ( slightly over actually.. 2.0A ) now the toastrack heatsink doesn't get as warm, so I think that's nipped in the bud, as they say..
I bought a couple of tea200 encoders just in case!!! Well I bought one but 4 turned up!!!
I found a 128k +2 ( boxed and in really good condition ) so it's been added to my collection.... The box was a bit tatty but repaired that the same as the other.. There was no book..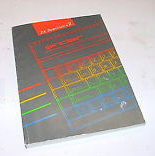 Another trip to EBAY.. Now its complete!!
I managed to find a decent, working interface unit with a microdrive and several cartridges.. They worked straight out of the bubble wrap they came in..
Here's the latest edition:-
One of the cartridges doesn't work ( I'll fix that!!)... After two days the microdrive stopped working.... Tried to clean the connections.... No dice... Tried to align the cartridges... Nope!! There was bits of black on the tape head, but they are far down a narrow slot..
I have the 128k coupled to the interface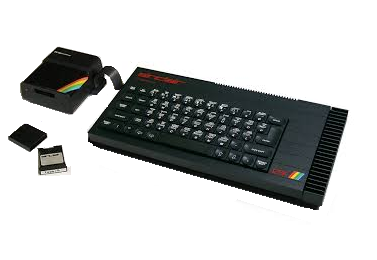 The interface tilts the speccy nicely so typing is easier... There is an RS232 connector and there is software available to copy microdrive images to and from PC... I only need a box for this one and my collection will be complete...
This is the spectrum to get hold of.. Its the hardest to find ( in fully working order ) and the one that the hackers used to use as there was enough upper memory to copy and hack programs....
One thing still eludes me.... Its called a multiface 1
These were the snapshot add on's that allowed .sna files to be possible... It would dump the entire memory to a file and when recalled the program counter was loaded to the exact point of the snapshot.... They aren't expensive, but rare!! If I get one working I be happy..
I also have an old kempston joystick interface.... I suspect its a cheap copy as it doesn't behave well... It uses cheaper chips and no pullups on the inputs.... I either have to piggy back the resistors on the PCB ( if I can ) or bin it!!
Well thanks for listening!! I know it's a kind of boring subject to some ( my son especially ) But I love em!!
Cheers