I hoping someone can educate me, address a concern and if needed offer me a solution to the following. I have used the 4CH RF controller below to activate a power window motor in forward and reverse using a remote fob.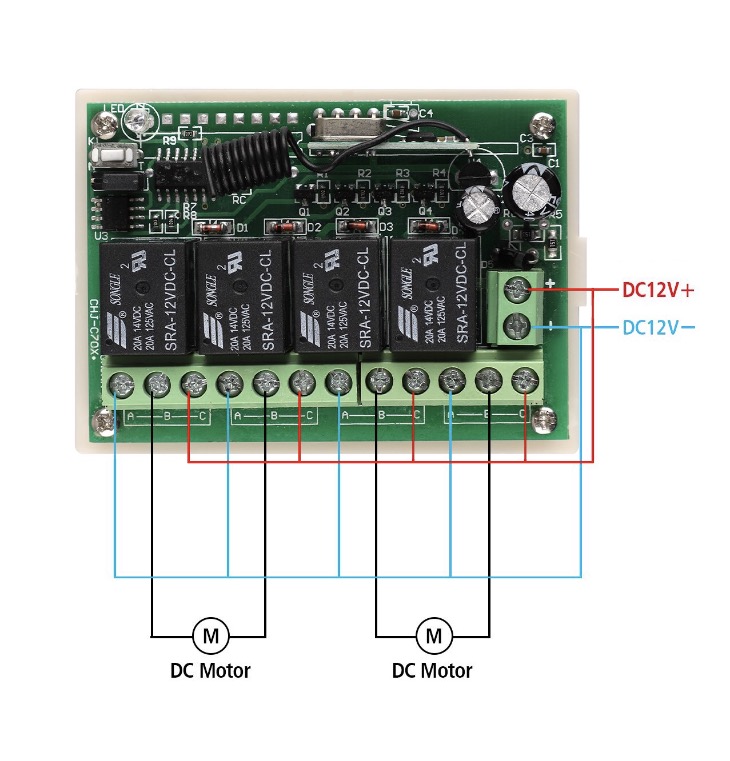 The motor has an internal circuit breaker(?) which causes the motor to shut down on amperage rise, protecting the motor and glass at physical limits of window travel and preventing the severance of someone's arm
In the application where I'm using this (to raise and lower a cable) I've built in physical limitations to travel.
When I activate the motor using the remote "A" button, the physical limitation is reached and motor goes "quiet". However, to reverse motor direction, the "A" button must be pressed again before the "B" button revereses the motor as desired. Same thing when physical limitation is achieved in the other direction.
For my education, is power continuing to be applied to the motor at the level of its circuit breaker cutoff until the A button is switched off with the second pressing, generating heat at the motor's shut down amperage?
This system will run on a 7ah battery so I don't want power use occurring unnecessarily and while the controller is 20A rated I don't know the amps of the motor's circuit breaker (believed to be <20) and don't want to fry the controller. The controller will not be visible so I will have no way of knowing if the second pressing (off) of the "A" or "B" button signal was received by the controller.