Hi All,
I plugged a 110V device into a 240V outlet and blew a fuse. I opened the device and found the main fuse (20A) blown. But something else was blown too.
It is marked VSR1 and looks like a capacitor. The below photo shows it blow with two parts of it broken off from it. Also there is a symbol under it i dont recognise. (sorry its partly obscured)
Does anyone know please?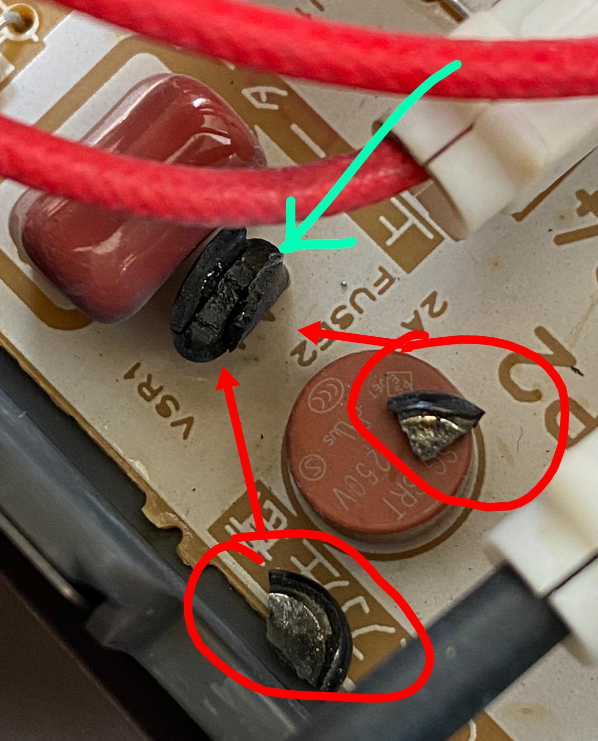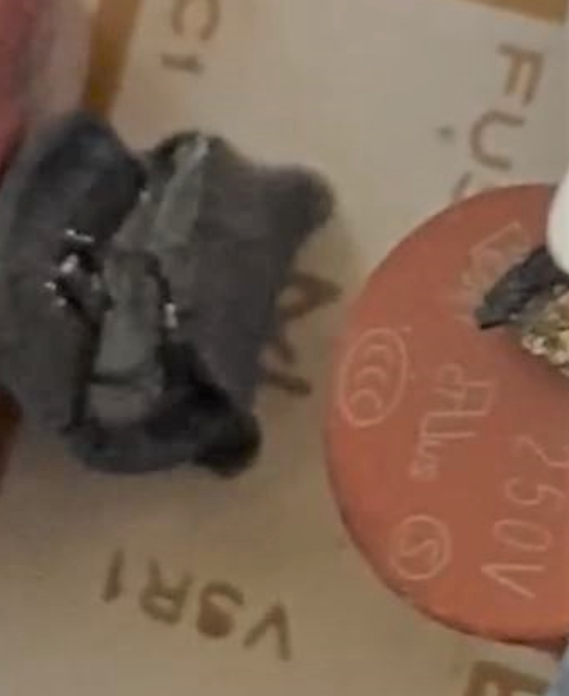 Last edited: