In a recent thread, Nigel contended that a problem with USB power banks is that they will not work for low current-draw applications. This did not agree with my experience and I pointed out that USB power banks the have a switch to turn them on will indeed shut off if the current drain is too low, but the simpler (I used the term "non-fancy") power banks do not share this trait.
Simple power banks with no power switch and typically with one battery always present battery voltage to the USB connector (presumably the battery protection circuit eventually cuts it off), and when a load is sensed, turn on the DC-DC converter to provide a 5 volt output. Experimental results prove this contention. I connected various resistors across the power bank output (USB connector) while monitoring the output voltage.
The table below shows the results. At some point between 0.28mA and 0.47mA, the DC-DC converter switched fully on, providing 5.14 volts to the USB connector, and will continue to do so until the battery protection circuit cuts off on low voltage.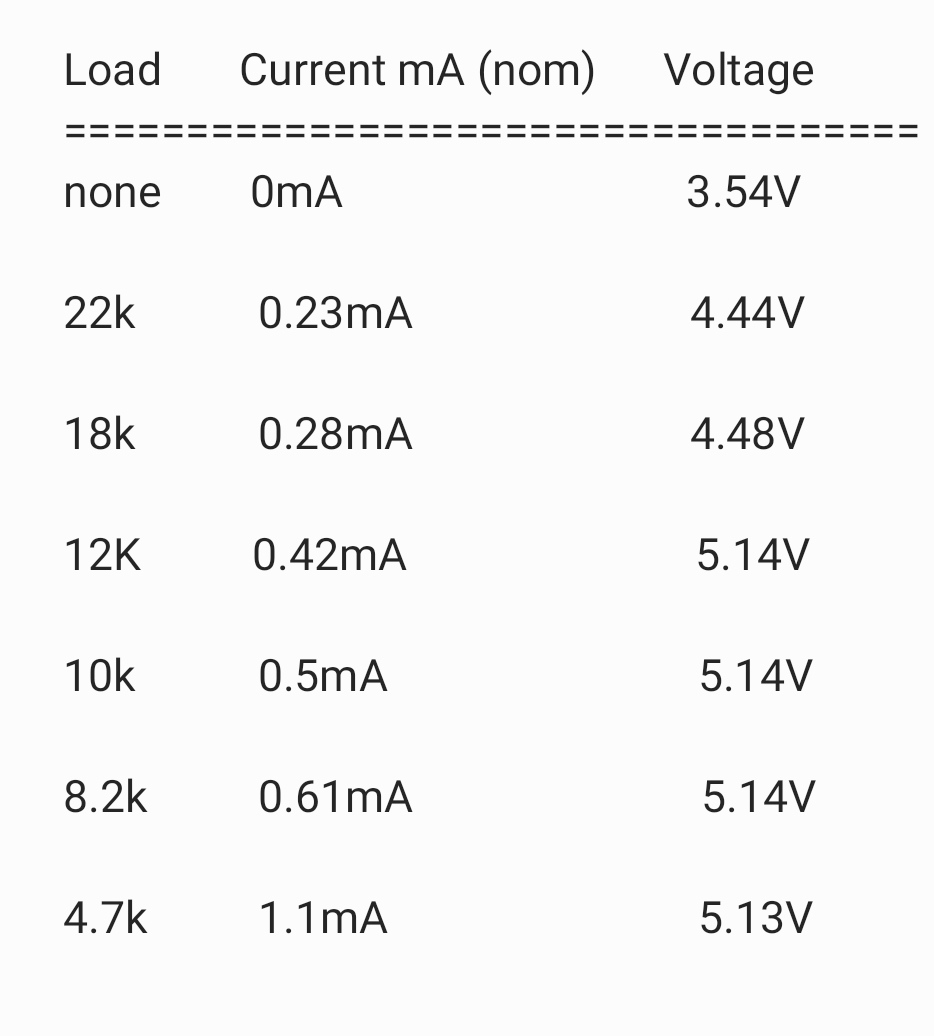 This is the power bank I used, although I have several others of the same type. If there is not a power-on button, a USB power bank will behave similarly to this.
I hope correcting some erroneous information may be useful to others considering this handy power source.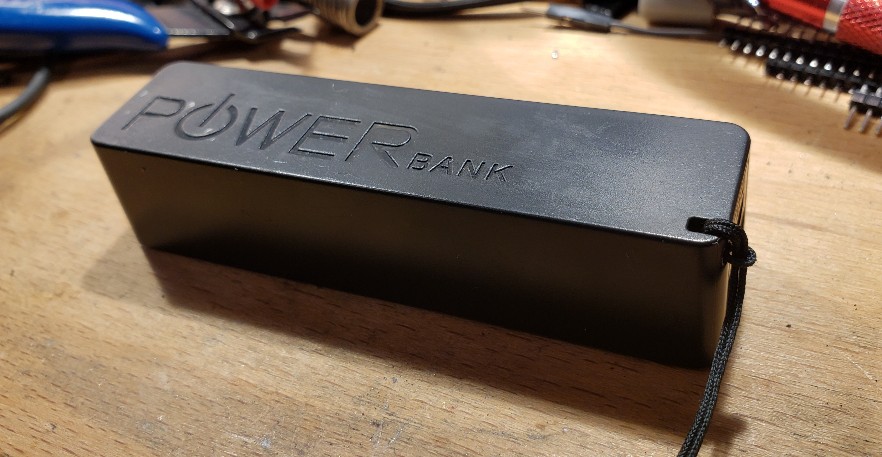 Last edited: