I have an LG fridge which is ~16 years old. Got home tonight to discover it's not working. It's got power but no motors are running. The schematic is on the back and this is it.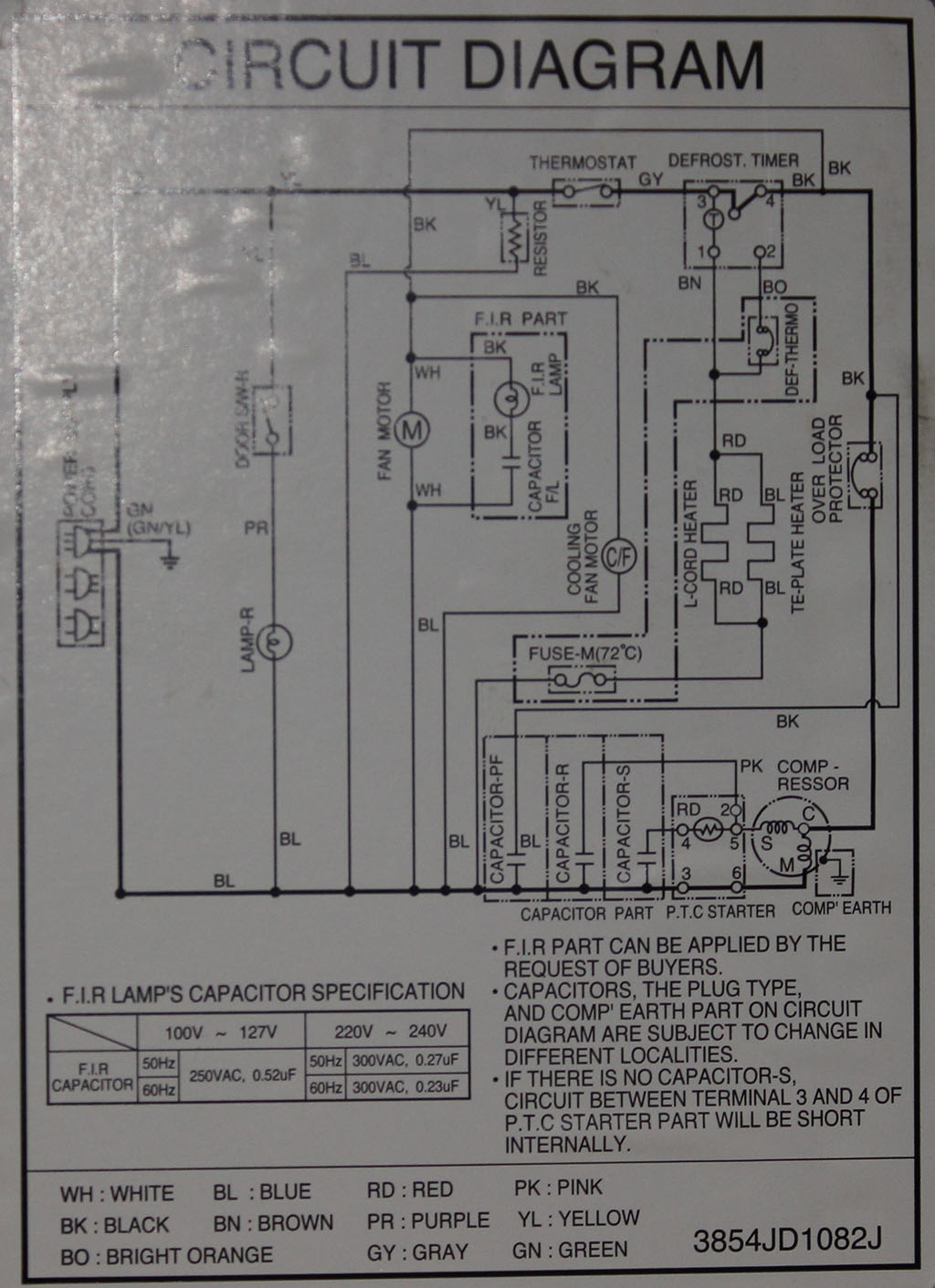 I pulled the rear panel off and the compressor seems to be a self contained unit with the motor caps etc. not accessible.
Due to the time of year I'm unlikely to be able to get anyone around until new year. So I wondered if anyone on here had any thoughts.
We have been having record temperatures her and the fridge is in an alcove. Could some sort of thermal cutout have happened? What does FUSE-M(72°C) mean?
Any help greatly appreciated.
Mike.