Hi
spec
- as it happens I have just purchased a motorbike 2nd hand - a Husqvarna WR300 (enduro bike with factory lights/indicators but no starter motor or battery) ; and i want to add a rectifier to run a (new) LED headlight, and LED park light and also i want to add a USB charger for my GPS to run the bike in the desert where it cooler at night. Looking at the schematic
where do you suggest to best add 1 or more rectifiers to provide DC for these 3 items
. The bike has to be kick started/running outdoors (noisy +smoke) for electrics to function as it has no battery. It took me a while to realise this bike had lights functioning on AC (makes sense now i know but not what all my previous 9 motorbikes had) -
only after i blew the first USB - then i searched further and found the WR300 schematic below) - i had already put in a temporary LED headlight and LED park light bulb - they worked fine (less amps) but not sure how long they will run on AC?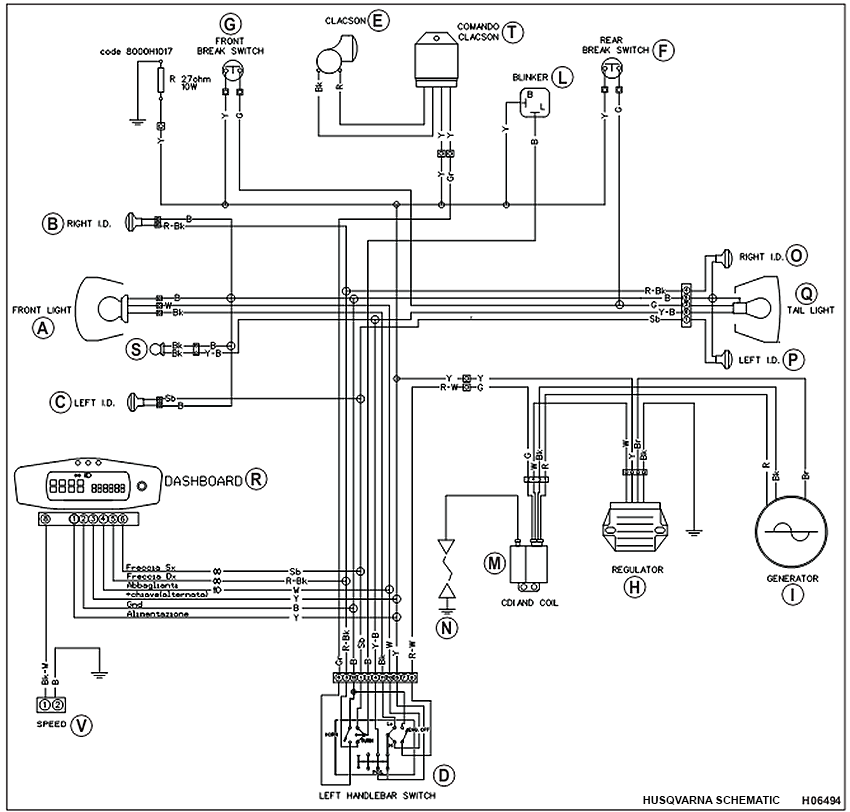 (from the above) Is the Yellow wire "Y" outputting DC into the dashboard as is? might be enough for USB 1 amp (edit - i don't think it is as the dashboard probably has a built-in rectifier)
Where is the best place to splice in a rectifier for headlight beam/dip/park? thanks ....
Last edited: