Hi all.
My two week new microwave oven wants to visit a dumpster... But I really wanted this one. The two wires that go from the transformer to the magnetron are arcing to the transformer core (ground) with the corresponding scary noise.
Opened, separated the wires from the transformer and it is working. Wires have their insulation with signs of suffering but holding.
This picture is borrowed from the web for a similar oven. The wires are like the white pair passing above the transformer, arcing towards the white label on it.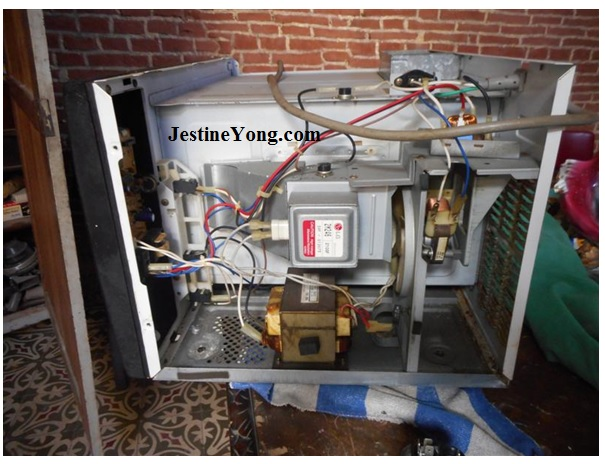 What should be done/checked ? Will try to claim warranty, but would like to know/learn
what is going on
, if keeping the wires away could ensure a long life... Any suggestions ?