I think I'm finally able to wrap my head around the difference betwixt low-side and high-side switches: the terms simply refer to the location of the switch in relation to the load: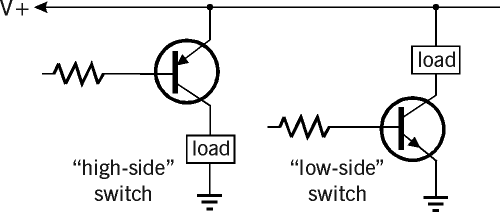 My first problem with this is my usual question:
why?
What difference does it make whether one uses one or the other arrangement?
Remember, we're talking only about switches here, not amplifiers. What difference does it make (let's say from the load's point of view) whether it's on top of an NPN or under a PNP? Doesn't current flow through it just the same?
Now, I do understand that there are situations where one or the other arrangement is needed, say if the load is one of several common-cathode or common-anode units, in which case we'd use a low-side or high-side switch, respectively. (Or if the load needs be referenced to ground or to V+.) But otherwise, assuming the load doesn't care where it is with respect to the supply rails, what difference does it make?
To illustrate my puzzlement, let me replace the transistors with switches: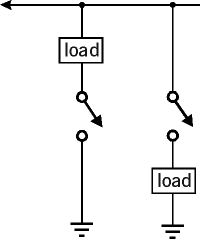 Obviously it makes no difference to the load which way it's connected (apart from the cases mentioned above).
So would the following be wrong? would it not work correctly? If not, why not?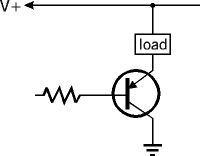 I often see this duality stated along the lines of "PNPs source current, while NPNs sink current". But in this situation, what does that really mean? If the device is simply operating as a switch, then it's hard to see what difference it makes where the load is w/respect to the transistor, since current will flow through the circuit in any case.