I'm trying to drive a transformer using a ZVS power supply. The primary coil that we use here has to be wound center tapped. The output frequency depends on the inductance of the primary winding and capacitance used in the circuit.
The circuit of a ZVS power supply is as follows,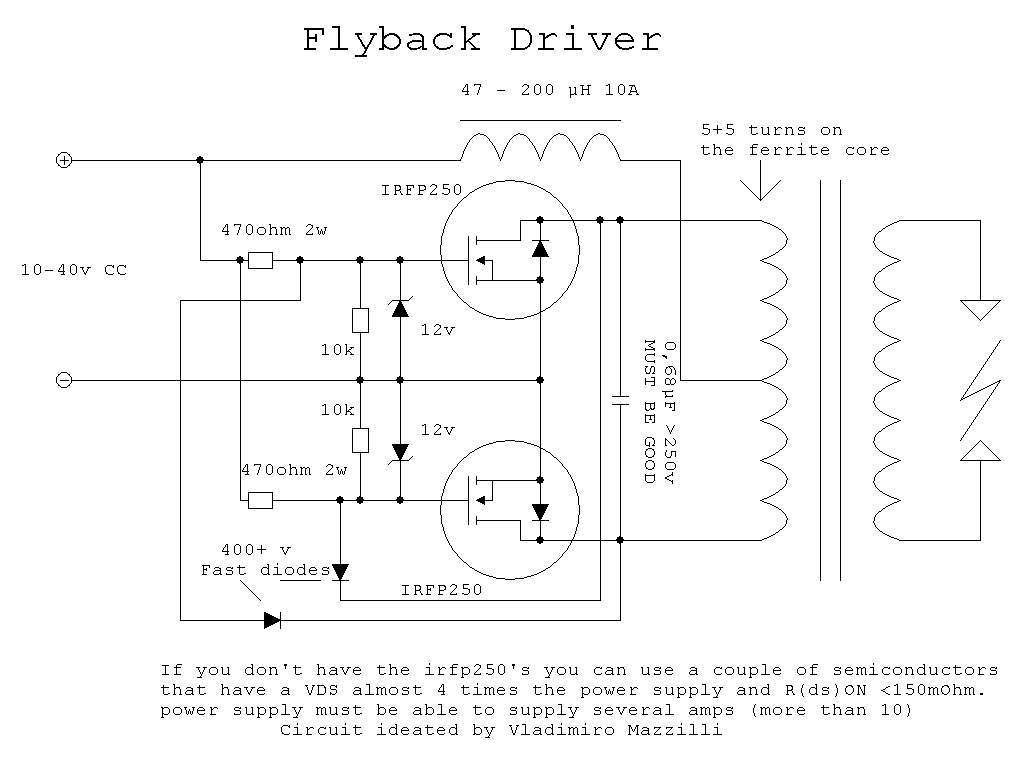 The transformer where the primary will be wound is as follows. It's a flyback transformer where the secondary is present and primary can be wound as we need.