How to calculate Ct & Rt in the first circuit drawing? I looked at several date sheets for IRS2453D none of them tell how to find Ct and Rt for resonance frequency. I don't know where else to look?
The second circuit drawing shows values for Ct = 1nf & Rt = 201 ohms but it does not say what KHz it is?
If current limiting coil is 4uh XL = 2 pi FL = 1.6334
With 15v / 1.6334 = 9.185a
This is a good starting point then once the circuit is working with correct heats sinks, I can make adjustments.
Circuit shows 16 ohm load but NO capacitor. I am not building a pancake load coil.
I am building a circuit with IRFP 460 Mosfets.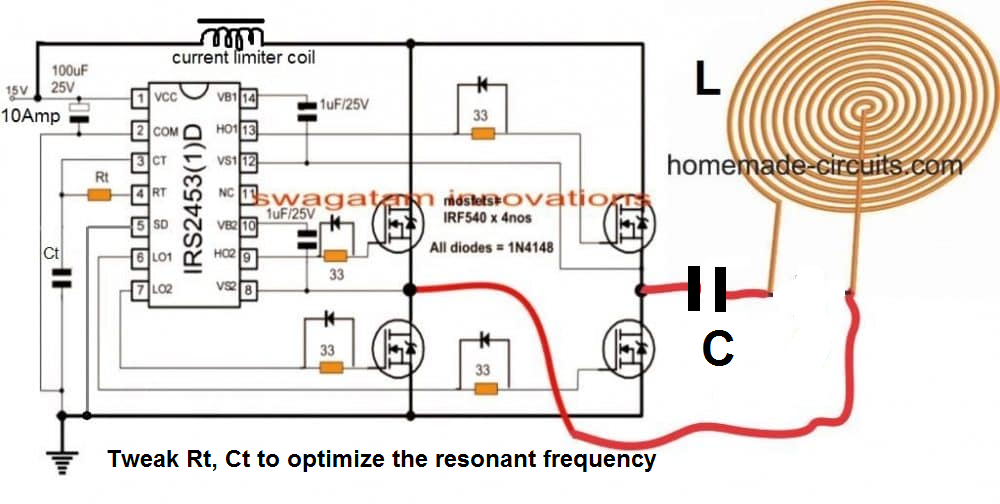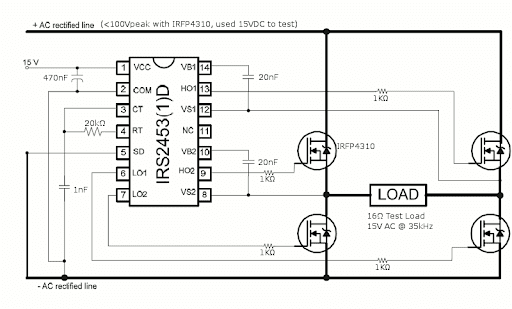 Last edited: