I recently bought a bunch of 7.2V RC car batteries from Ebay and upon arrival, they were pretty much fully charged. Now I used up a couple of them (their voltage now is around 4V) but I want to recharge them
Both are Ni-MH and one is 6800mAH and the other is 4000mAH.
The 6800mAH looks like one of these: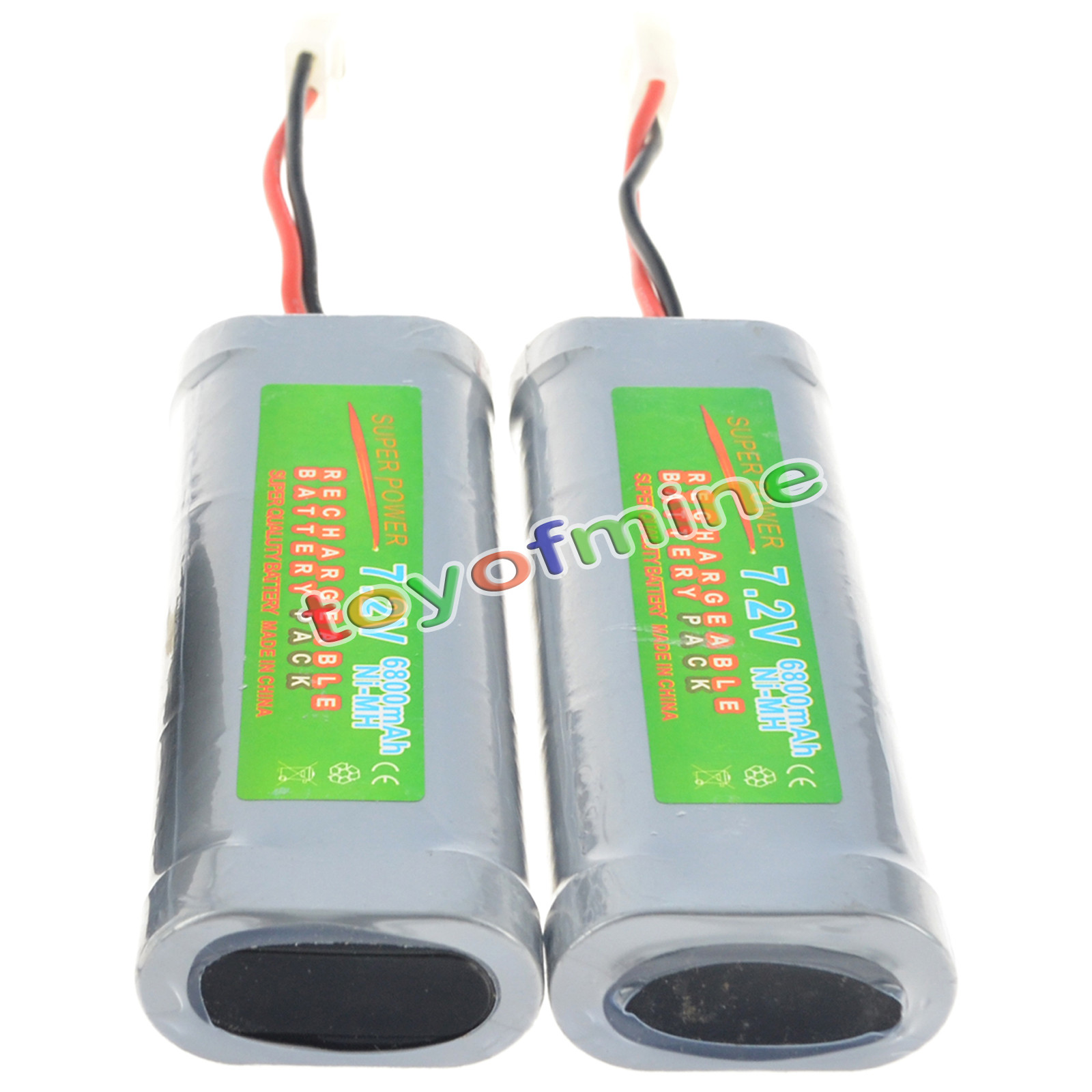 And the 4000mAH ones look like this:

For each battery order, I also received the same charger as the one shown above this text.
However, for one order, the charger came in plastic wrapping and the other came in a box with the following texts:
POWER

BATTERY CHARGER

Models

k168

Product description:

This battery charger may be to in 1-10 series batteries (IN-CD, NI-MH) charge.

The indicating lamp for the power source, the charge to instruct

The input voltage:AC100-240V

Output

C1.2-12/100-220mA
Other than that information I can't understand the best way to go. I read somewhere that such batteries should be charged for 6 hours but I wonder if whoever wrote on the box is trying to tell me the light does something special when the battery is fully charged?
I'm confused. How long should I charge these batteries?