a month after taking my 05 Acura TSX to Dealership for a PCM corrosion recall my car went into limp mode (while it was pouring down rain). the DTC was U0107 (lost communication with TAC module). i followed the factory service manual flow chart & it led me to replace TAC module.. did that..no fix. all the voltage & continuity checks were normal. the only thing left that could be the problem (as far as my knowledge takes me anyway) is the PCM is to blame.
i had removed the interior trim on passenger side to access the PCM connectors but eventually I got frustrated and decided to just pull more trim out.. took out the drivers side to reveal the other side of the PCM & found it insanely corroded!!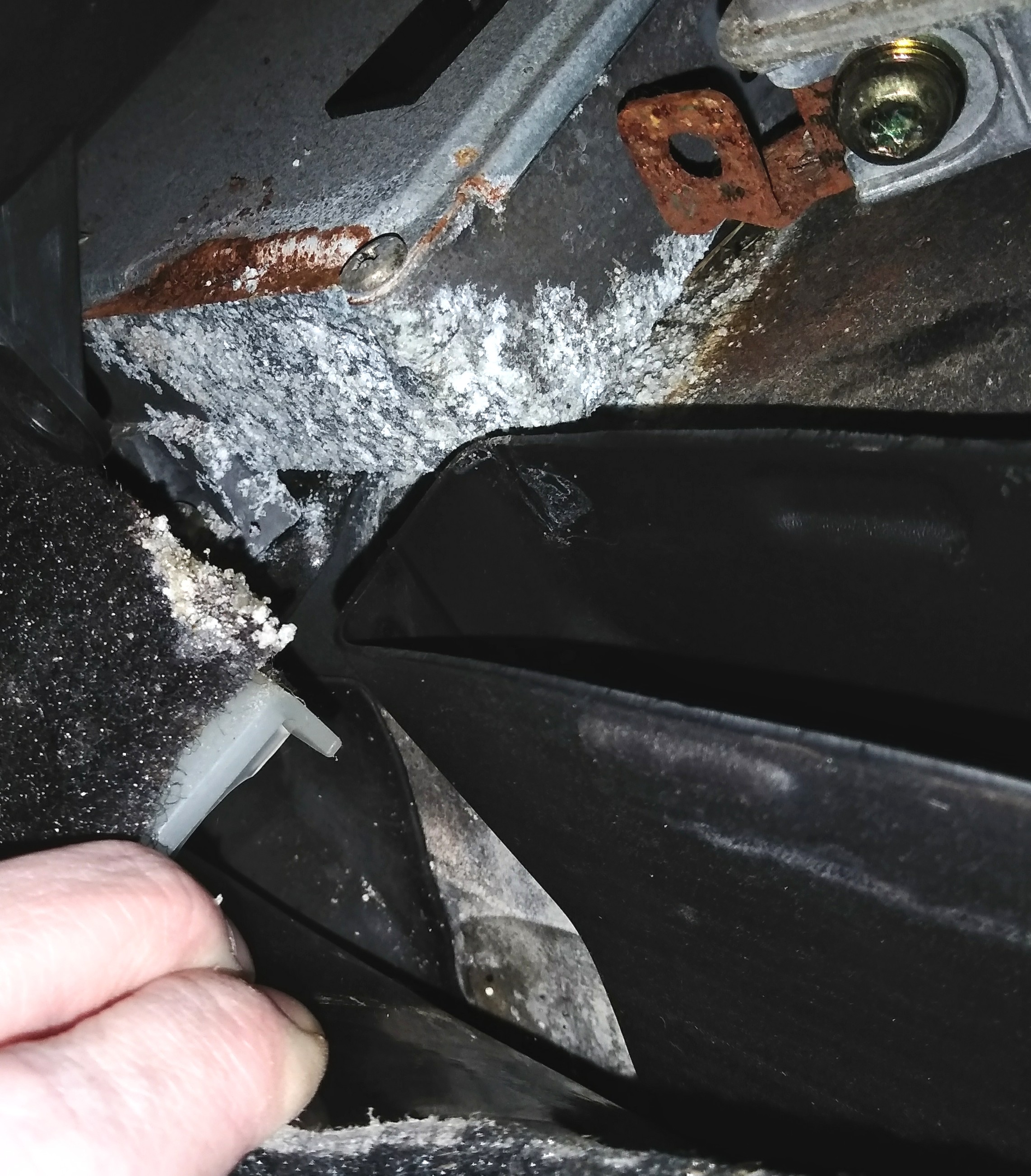 when testing some of the PCM pins I had tried to remove all 5 connectors from the PCM but 2 wouldn't budge!
for the recall they were supposed to put a "waterproof" cover on. i found the cheap plastic piece just thrown in the spot where the PCM sits but not covering it at all. after seeing this drivers side angle & the all this corrosion i did a little more research and found out that the PCM was supposed to be removed & the cover bolted back down with a bolt that holds the PCM. I'm guessing the reason it wasn't done in my case could have been due to those connectors being stuck. the only way the mechanics were instructed to actually replace a PCM was if ONE particular DTC was present (that stands for no communication with PCM.. which if a car was driven in there's no way this DTC could have possibly been active!)
anyway, into my questions...
1) even tho the TAC modules ground circuit had continuity I'm curious what you guys think would be a normal resistance value for this particular circuit?
i feel pretty certain the problem is the PCM but would still like to be positive the TAC module ground wiring is within specs.
2) Is it just me or would you agree that it's ludacris to assume a corroded ECU/PCM would always throw a code for the PCM not communicating?! I'd think that the issue could result in numerous different problems depending on which components on the PCB were affected?! am i wrong to assume such a thing?!