Hi, all, new here and to electronics. I'm looking for help and advice..
I am trying to build a gadget cache for a hobby called Geocaching. This is a hobby where you hide a "cache" (usually a watertight plastic container or an ammo can) in the woods somewhere, post the coordinates online and other people go searching for it using a handheld GPS. The cache usually contains trinkets for trading and a logbook for recording the find. Search on geocaching if you're interested.
The cache will be based on a popular murder mystery board game, where you have to collect evidence to ascertain the correct murderer, weapon, and room. Once you have the information you push the corresponding buttons on the front of the cache and that will activate an electromagnetic lock which reveals a compartment where the logbook will be hidden.
The switch type I selected to use is a
NO/NC 5V microswitch.
The majority of them are cabled up as NC apart from the correct answers which are cabled as NO. The lock is a
6V 1.5A electromagnet Solenoid Lock
. The cable I am using is
22awg stranded wire
. I have cabled very similar as the below diagram
​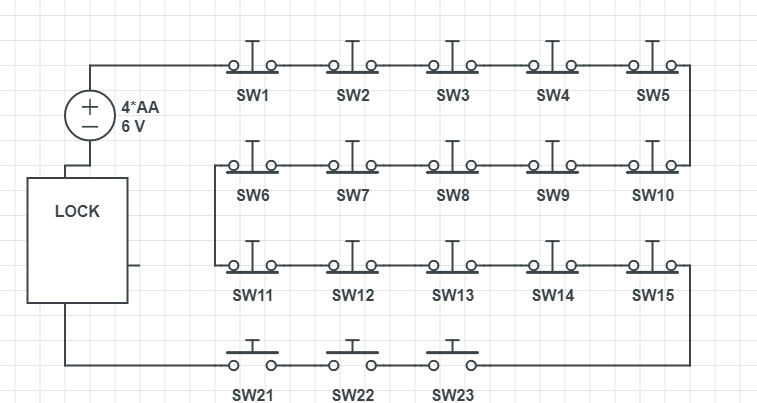 When I push the NO switches, to complete the circuit, the lock does not open. I'm only getting 3.77V which is not enough to fire/open the lock. Is this due to voltage drop due to the type of wire that I've used or an incompatibility between the components that I've selected to use?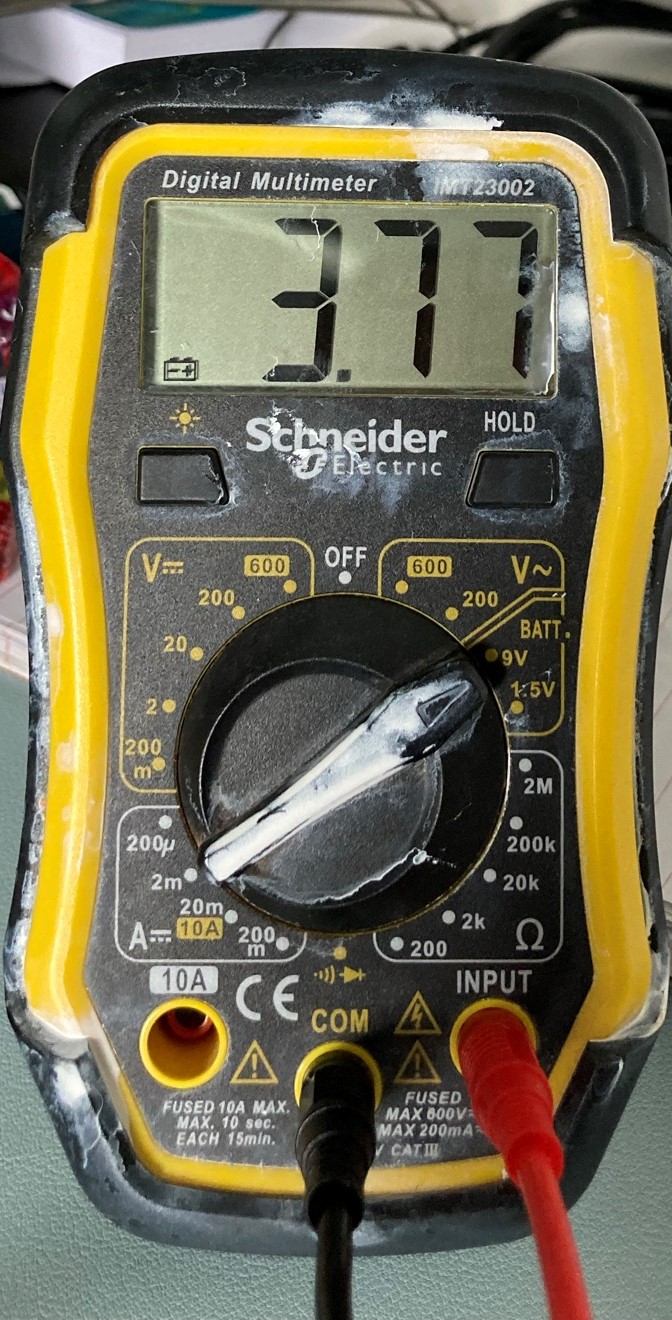 Any help or advice will be gratefully received.