I've hit a snag with the attached circuit. It's two stage, a switch-in triac which is supposed to switch-out a capacitor.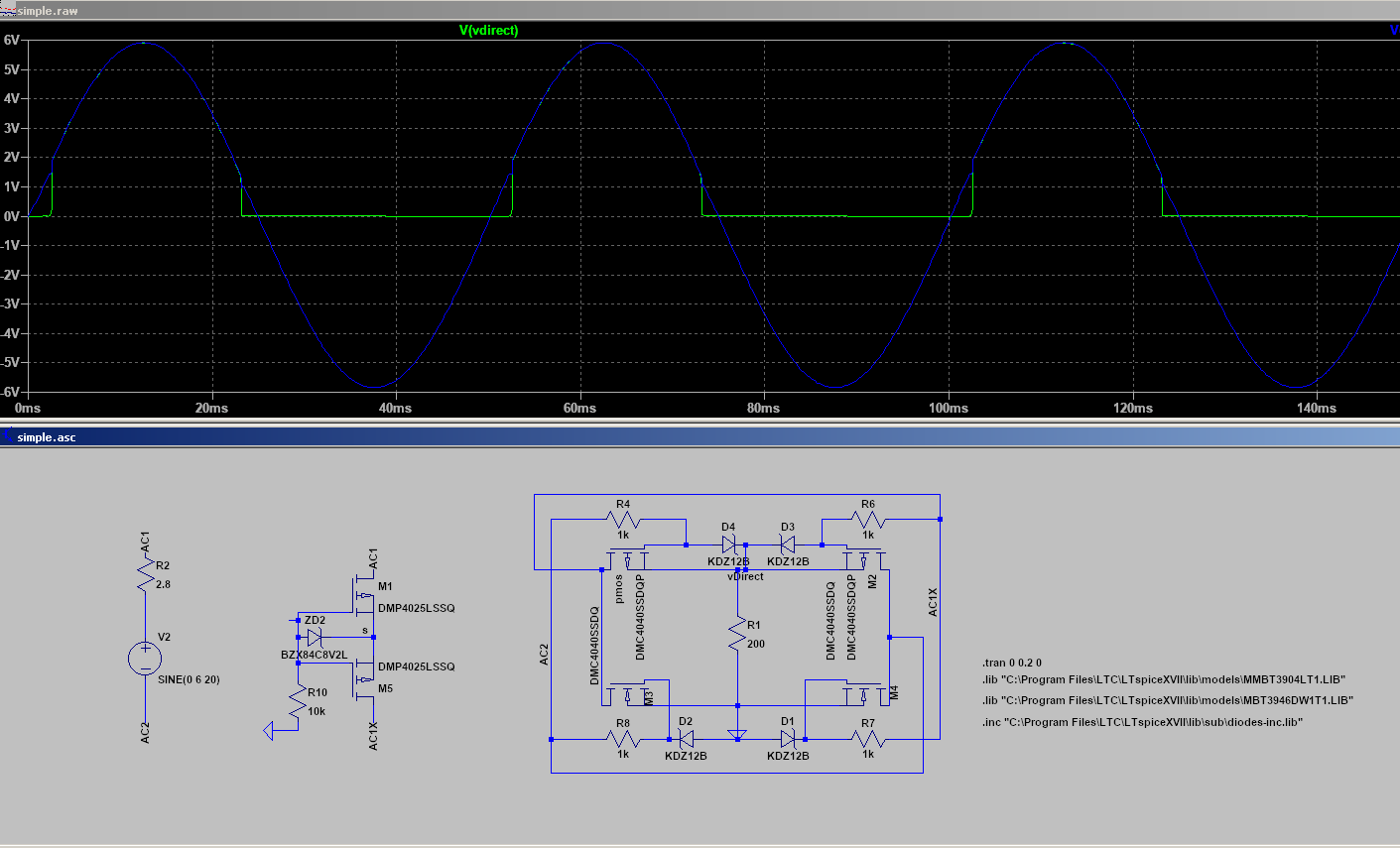 When AC1 is positive biased rectification flows as expected. All good.
When AC1 is negative the FET's don't work because ground isn't referenced by AC1X. Not good!
Your help very much appreciated!
Regards,
Andrew
Last edited: