hello.
please see the following circuit and tell that if the diode will be failed or not and why?
what is main cause of failing of electronic components?(over current or overvoltage or power dissipation?)
suppose that i connect a ceramic capacitor 100nf/50v instead of the diode.
will the capacitor be failed?why?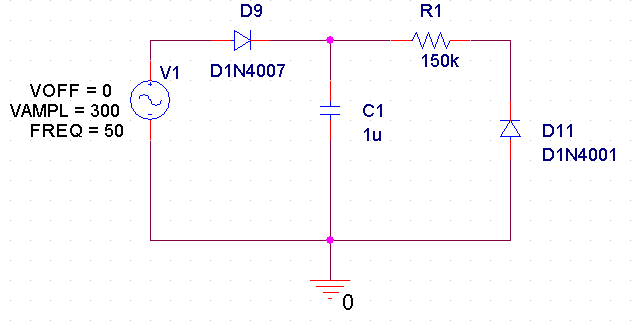 best regards.