Hi,
I'm applying a crowbar using a FET. The idea is to "push" the voltage back to the source rather than "burn" it off with resistance. The circuit below simulates and works correctly however there's no hysteresis to prevent the FET rapidly cycling (so in effect it is "burning" the voltage as resistance during the switch state).
Slowing it down using a small capacitor across R7 works to some extent but makes the crowbar voltage level frequency dependent. It currently turns on at 30V and turns off at 30V and therein lies the problem - it's relying on the op-amp and FET switch speed. I need it to turn off at say 10V, a 20V drop (anything higher than 8.5V as there's minimal capacitance after that). You can see as it stands the LM393 and FET on/off time results in a 8V drop. The TO-220 is getting HOT!
Any ideas? I suppose I could solve it using another op-amp but I'm now space critical on the design!
Regards,
Andrew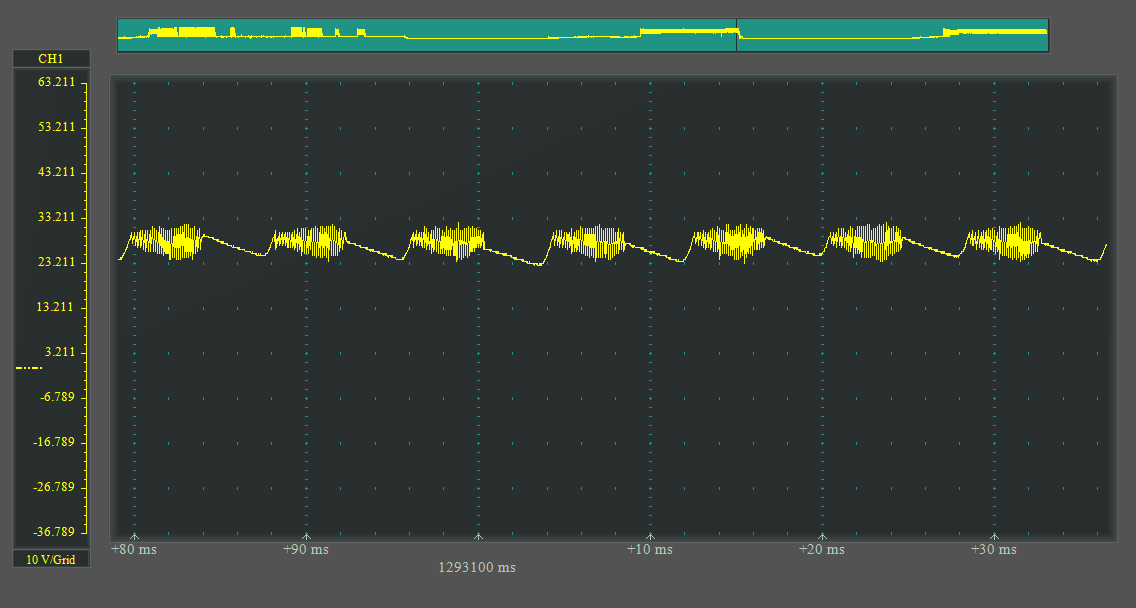 Last edited: