Hi everyone, I am newbie when it comes to electronics.
I am just wondering how this circuit works.
It is from a TV remote control.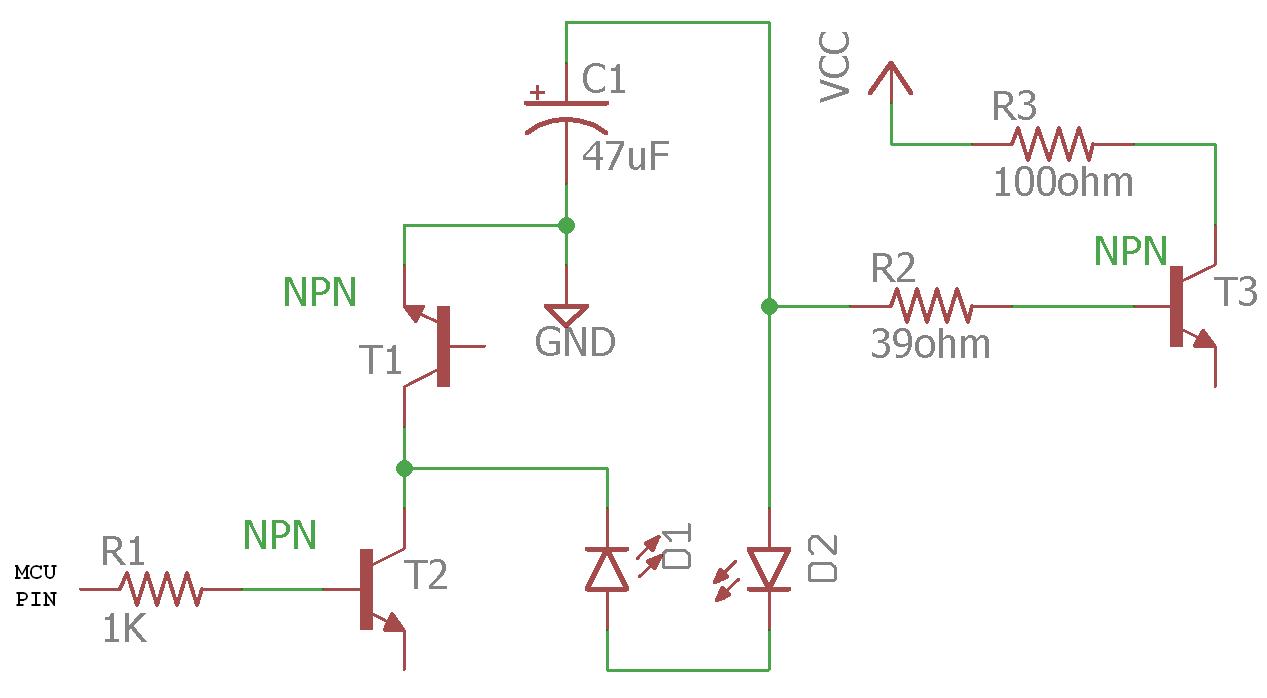 The part that confuses me is that nothing is connected to the
emitter on T2 and T3 and nothing connected to the base on T1.
I just learned how to use eagle schematic, please bear with me.