Hello, I'm new to the forum and to start off, and I'm an electrician with not a whole ton of experience with the nitty gritty electrical components that I will be working with.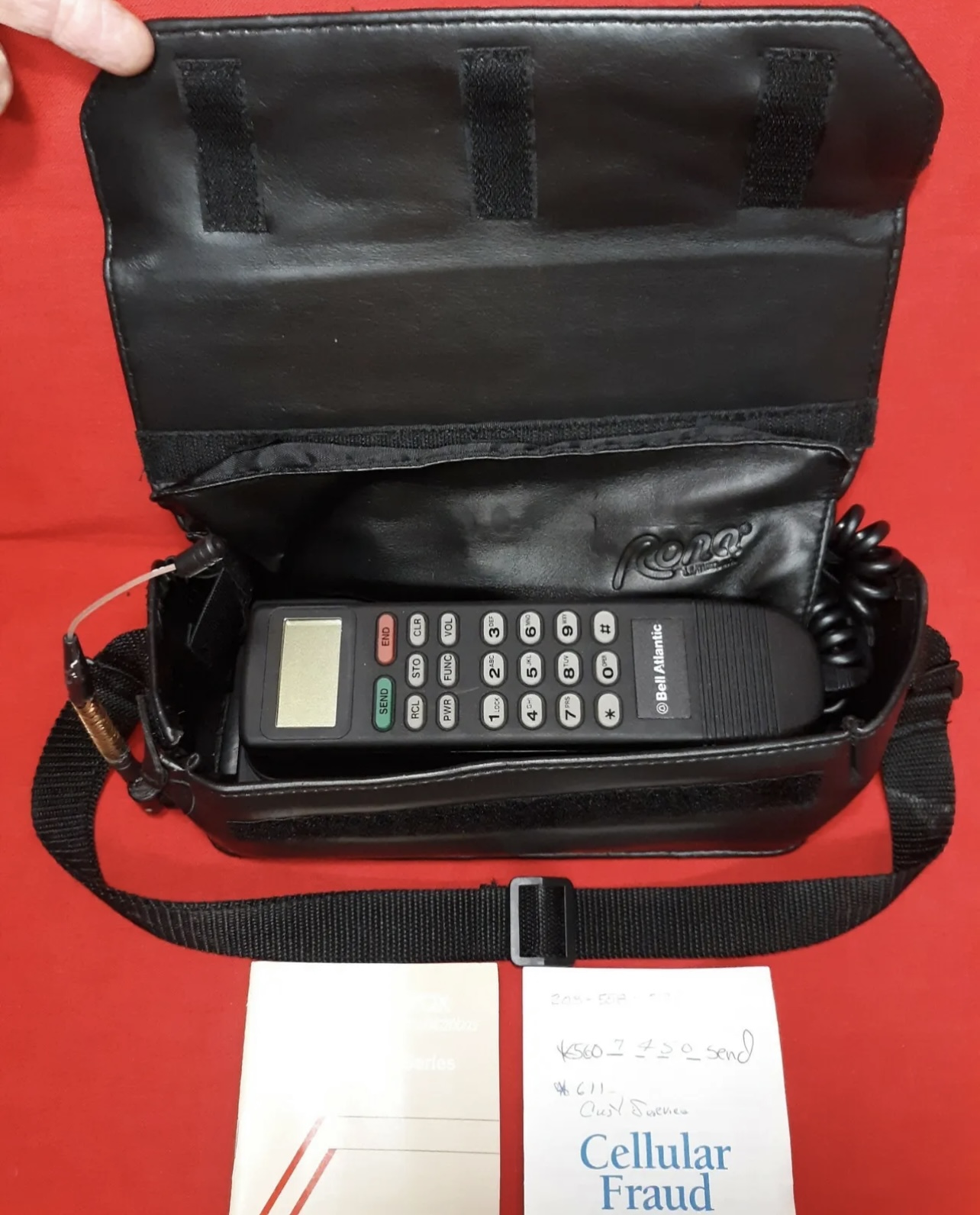 This is my newly acquired AudioVox bag phone. Model BC-65 TRAN series.
Let me begin with this, I saw a similar post by UselessPickles who has put a lot of effort into making his 3000GT a real time piece, and I really appreciate seeing the effort he put into making his factory DiamondTel handset into a fully functional piece, which to me adds just that piece of authenticity you will probably see once in a lifetime. I started getting into old phone tech recently, but have been a long-time car enthusiast and would totally love to have a functioning car phone.
I purchased this handset because my '85 Mercedes has the same model Bell-Atlantic phone still installed and working (not the making calls part). It would be easier to figure out one phone so I can copy what I have figured out to the other phone.
I added a few pics to help understand.
So far, I'm at the stage where I have the bluetooth module that UselessPickles has got, along with the RJ45 breakout. I have identified the power/ground and now attempting to see any similarities between the DiamondTel handset and the AudioVox.
Any pointers would be appreciated, maybe any good pieces to decode serial data between the transceiver and handset, I believe the oscilloscope I ordered isn't too good. I will try the USB RS232 sniffer and the corresponding software to see if I run into any solutions.