Hi, I am making a bbq monitor with this baby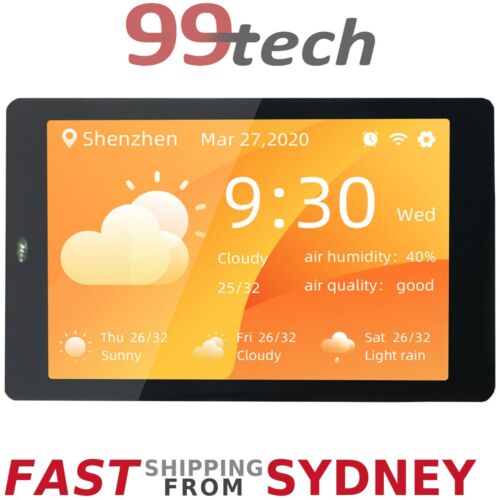 Find many great new & used options and get the best deals for WT32-SC01 ESP32 LCD WiFi, 16MB Flash, 3.5" 480 x 320, Touch, ESP32-WROVER Sydney at the best online prices at eBay!
it says usb-c 5v/2a 5v/1a
I would like to add 3 18659 batteries to it to make it standalone and rechargable.
What would l need to do this and also how would i connect the batteries.. I will make a 3d printed case for it all in the end so size isn't an issue.
1 more thing, ill be setting so the screen is only showing temp number on screen when idle, then when touch it will show the proper screen like graphs etc. How long would 3 batteries last do you think. Im not asking for exact times just a ball park.
Cheers