Hi all,
I need some help with a certain digital voltmeter circuit design. I should start by saying that I'm new to electronics so any detailed explanation would be highly appreciated.
I'm trying to make a circuit to measure voltage from 2 DC sources in series, using 1 microcontroller. Here is a sketch of the circuit that I'm trying to complete.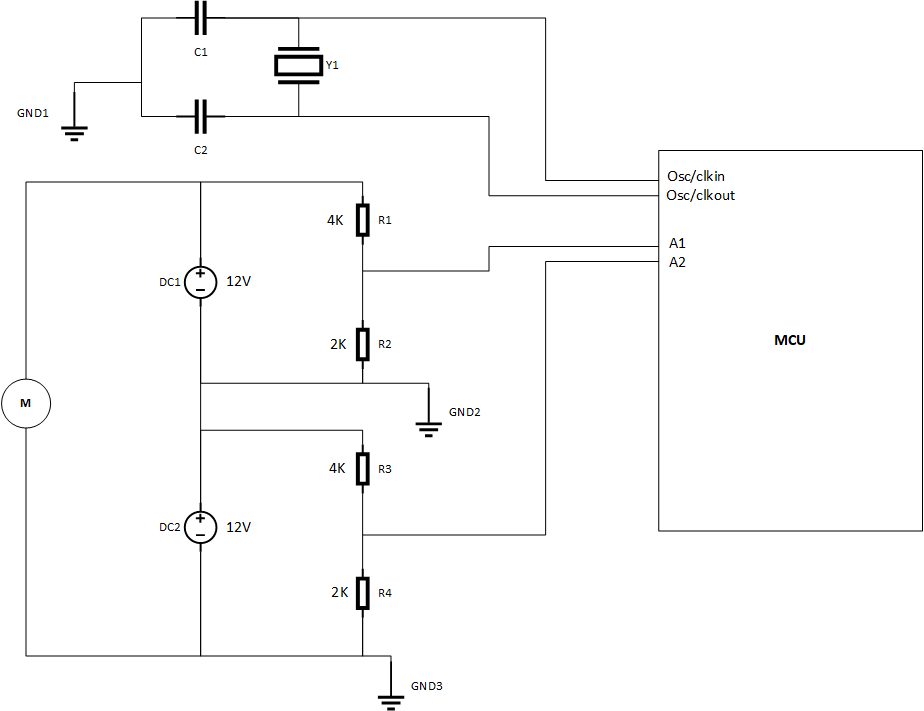 I have some concerns:
Where do I connect the grounds? Grounds for both DC sourcs are different so I can't connect them both to the same ground as the microcontroller. And by the way, does the MCU have a ground pin? If yes what do I connect to it GRN1, GRN2, GRN3, or all?
I have a doubt about the protection of a 5V microcontroller with the voltage dividers. Are they well sized for both batteries? Specially for DC2, because the voltage in the circuit increases from DC1 to DC2.
Is it possible to take measurements with only one oscillator or do I need a second one?
Is a pic microconntroller suitable for this application? Other propositions?
Any other recommendations?
Thank you in advance for your help..