hi all.
im a bit confused about virtual grounding for my future project so need to help.
My goal is generating easy rail -rail supply voltage for future projects.
Let me tell about my project...
My goal is to build a simple circuit that contains absolute value amplifier and non inverting amplifier. There will be +- 8V input and that voltage value's absolute will be on output. I can do that with just using absolute value amplifier but the problem is my positive supply voltage. As you know i need rail-to-rail voltage for absolute value amplifier circuit but i have only 12v supply for that project.Here is the circuit.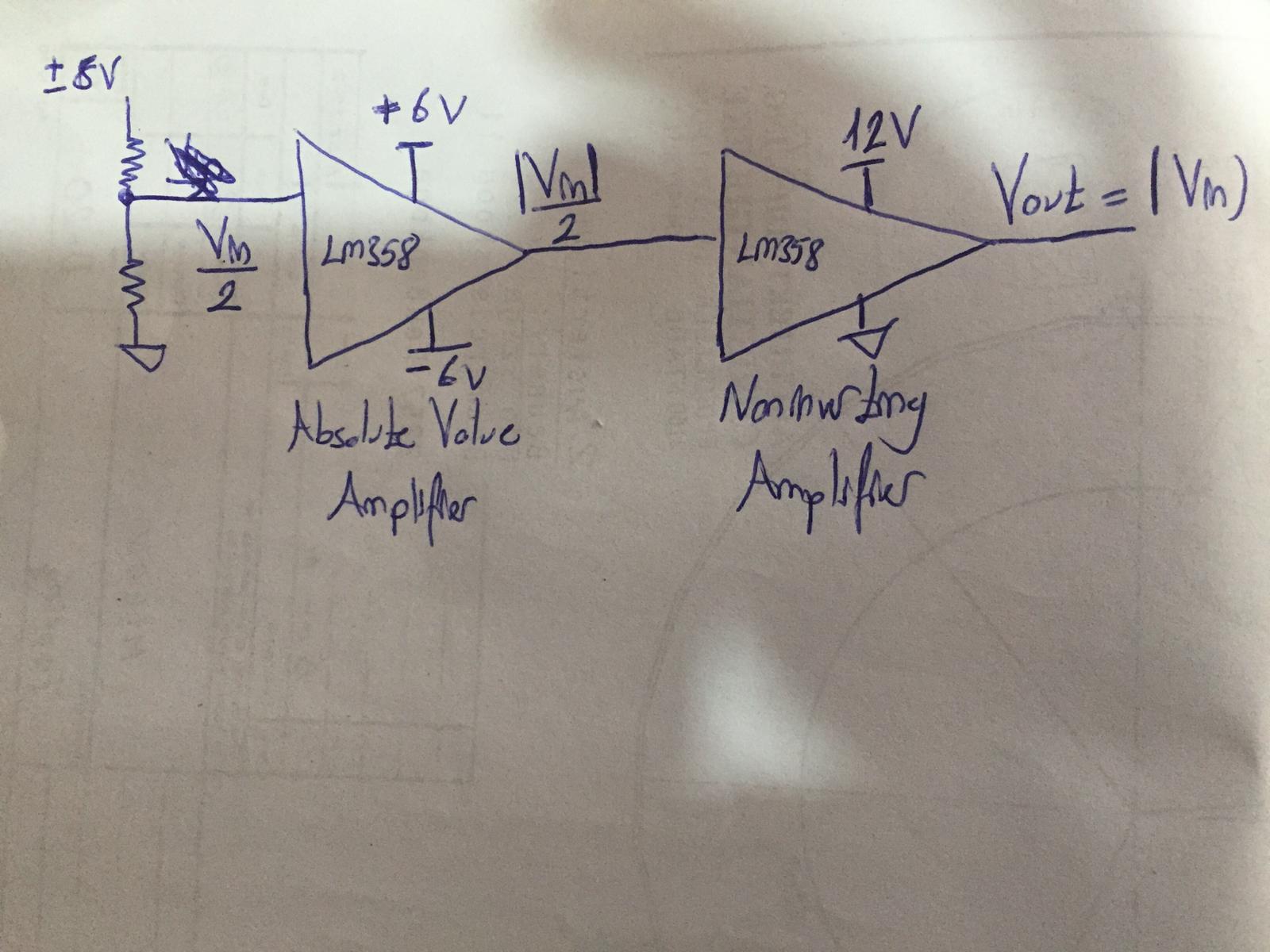 For +-6V i thought to make a virtual ground by using equal resistors and capacitor but then i realized that , i cant supply my non-inverting opamp with 12V anymore. I searched a bit on web , but all i found is just charge pumps or pump ic's or virtual ground buffer chips. But i dont want to use any of them. The first resistor diveder will divede by 2 for headroom of absolute value opamp. With noninverting opamp ,input value will get back to real input voltage by multipling 2.
So i must create a circuit which will give me +-6V by 12v and whenever i want , i can use 12V single supply too.
I tried to tell my problem as much as i can. Hope you guys help me ? If any missunderstand happens please tell me. Thanks.
Edited: I just saw i wrote lm358 on noninverting amplifier. It will be lm324sng which will work with single supply.
Last edited: