We're giving away one of these Raspberry Pi (Rev2) microcomputers to one lucky member of Electro Tech.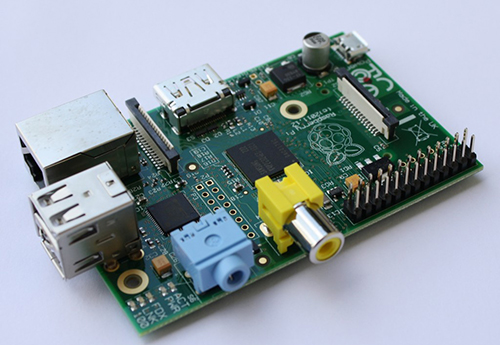 The
Raspberry Pi
is a credit-card sized computer that plugs into your TV and a keyboard. It's a capable little PC which can be used for many of the things that your desktop PC does, like spreadsheets, word-processing and games. It also plays high-definition video.
To enter you must successfully submit an article to our circuits library or theories section before the cutoff date to be in to win. For every entry you get one chance at winning, the more entries you have the more chances you get. All existing articles (apart from my own) will be counted and that's a reward for the effort some members have already put in.
Articles must be published by the 1st November 2012 to be entered.
Here are a few questions/answers:
How do I enter an Article?
It's quite a good idea to create your article in a text editor on your computer and then once complete submit it to our system. Please note, that a moderator must approve your article and if you want that process speed up, PM me directly.
Here is a link to submit an article or circuit:
http://www.electro-tech-online.com/content.php?r=8-circuits/addcontent&contenttypeid=18
For more help you can ask questions on submitting an article in this forum:
http://www.electro-tech-online.com/forums/content-creation/
What are the Quality Guidelines for articles?
If you are submitting a circuit, you must attach all required details so that others can follow your content and fully create that circuit. A circuit must contain at least some text explaining what it does and how it works, as well as a schematic.
Example of a well published circuit:
http://www.electro-tech-online.com/content/291-555-bistable-multivibrator.html
If you are submitting an article it must also be of reasonable quality and content must be accurate.
Example of a well published theory article:
http://www.electro-tech-online.com/content/442-4017-decade-counter.html
You must own the rights to anything that you submit and/or have permission to anything you publish.
When will it be drawn?
1st November 2012
Are there going to be more competitions like this?
We're actually planning to have these give aways every 1-2 months with varying prizes. So if you submit an article this time and dont win, you will have a chance next time, and the time after that!
Good luck to all who enter!
Last edited: