Hi all,
I have a triac circuit here: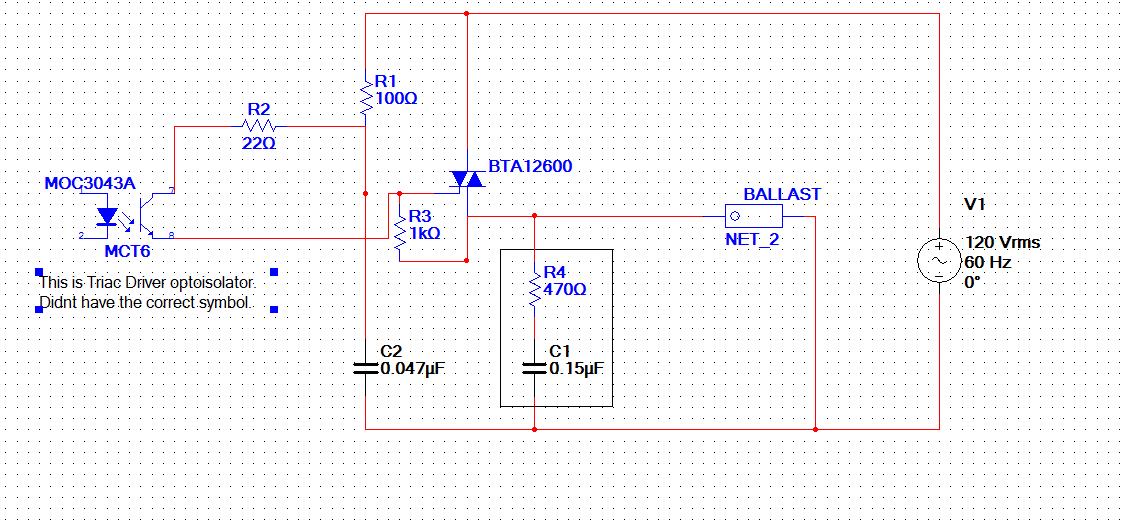 It is used to control fluorescent lights. I'm trying to figure out if R4 and C1 are needed?
I'm told that they were added in because leakage current would cause a particular ballast to flicker every 5 minutes when it was supposed to be off. (The ballast would charge up over the 5 minnute period and would think the voltage was applied, so it would try to turn on). I guess this extra RC circuit is supposed to prevent that?
Can someone help me out here?