Looking for a simple Low impedance 6 VDC SCR Oscillator Supercapacitor circuit Design that blinks a
(High Side 32 Ohm when lit lamp)
on and off every 2 seconds or so? The Low Side will drive about 1 ohm DC resistance but Inductive load
(6 volt generator) 0-7 volts output
that will be excited by the pulse and start charging if it's turning fast enough.
Given:
6.3 Volt 1000 A Optima AGM Battery,
4.5 volt .4F Supercapacitor,
32 ohm lamp,
2 Amp 500 Volt SCR,
3.9 Volt 5 Watt Zeners,
.5V diodes etc...
0-7 Volt Automotive Generator Neg. Ground.
This is what I am thinking but can it be made to pulse repeatedly until the generator starts charging?
: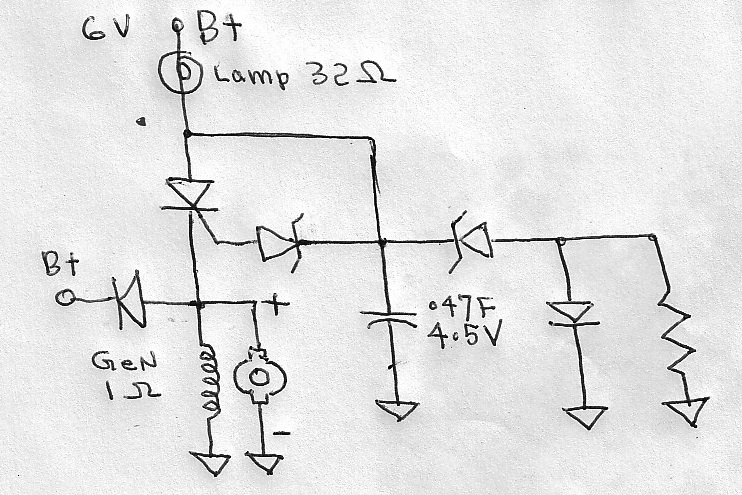 Last edited: