As posted
here
, I've modified Nigel's schematic to incorporate a chip containing both the NPN and PNP transistors required.
Datasheet
.
This is what I came up with,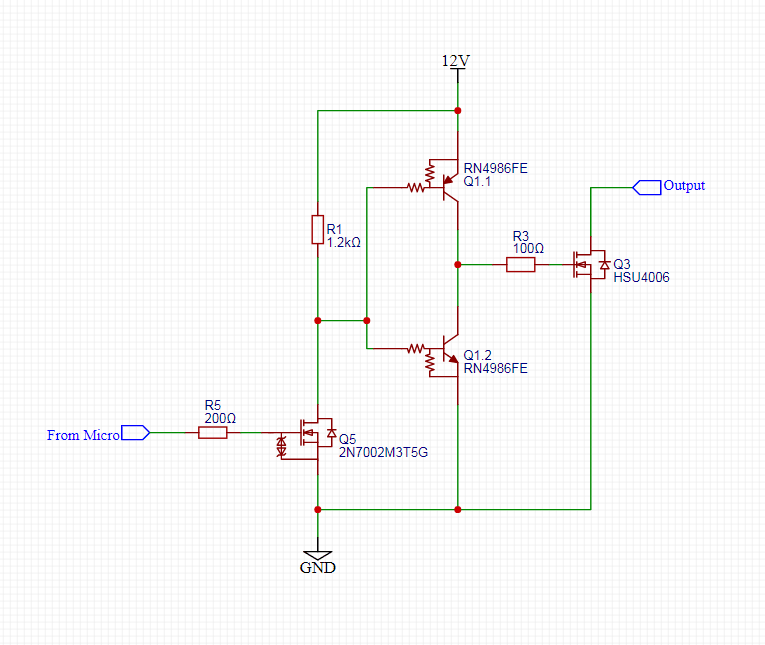 The two resistors shown attached to the transistors are built in and are 4k7 base resistor and 47k emitter resistor.
Can anyone see any problems with this arrangement or have any comments?
Thanks,
Mike.
Edit, I'm assuming this will work fine with 5V or 3V logic.