Ok i was trying this to calculate RPM for this fan: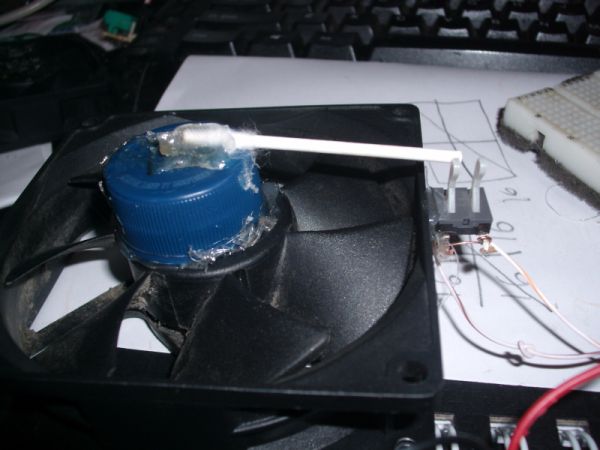 its the fan with a switch on the side and something to hit the switch on every full turn. Then i connected it to the logic analyzer on pic and got this:

Now i measures about 19.8ms for each length which is 1 full turn. I then divided 1000mS / 19.8mS = 50.5050 turns in 1 second then times that by 60 for 1 minute: 50.5050 * 60 = 3030.30
so if im right this fan is only 3030 RPM right?
I could have 60 Seconds time 1000Ms = 60000mS / 19.8 = 3030.30
so am i right?
Last edited: