Hello all,
Thanks for the help in my previous thread on capacitors for the motherboard. This time I need help with an IC in the power supply.
This is what it looks like: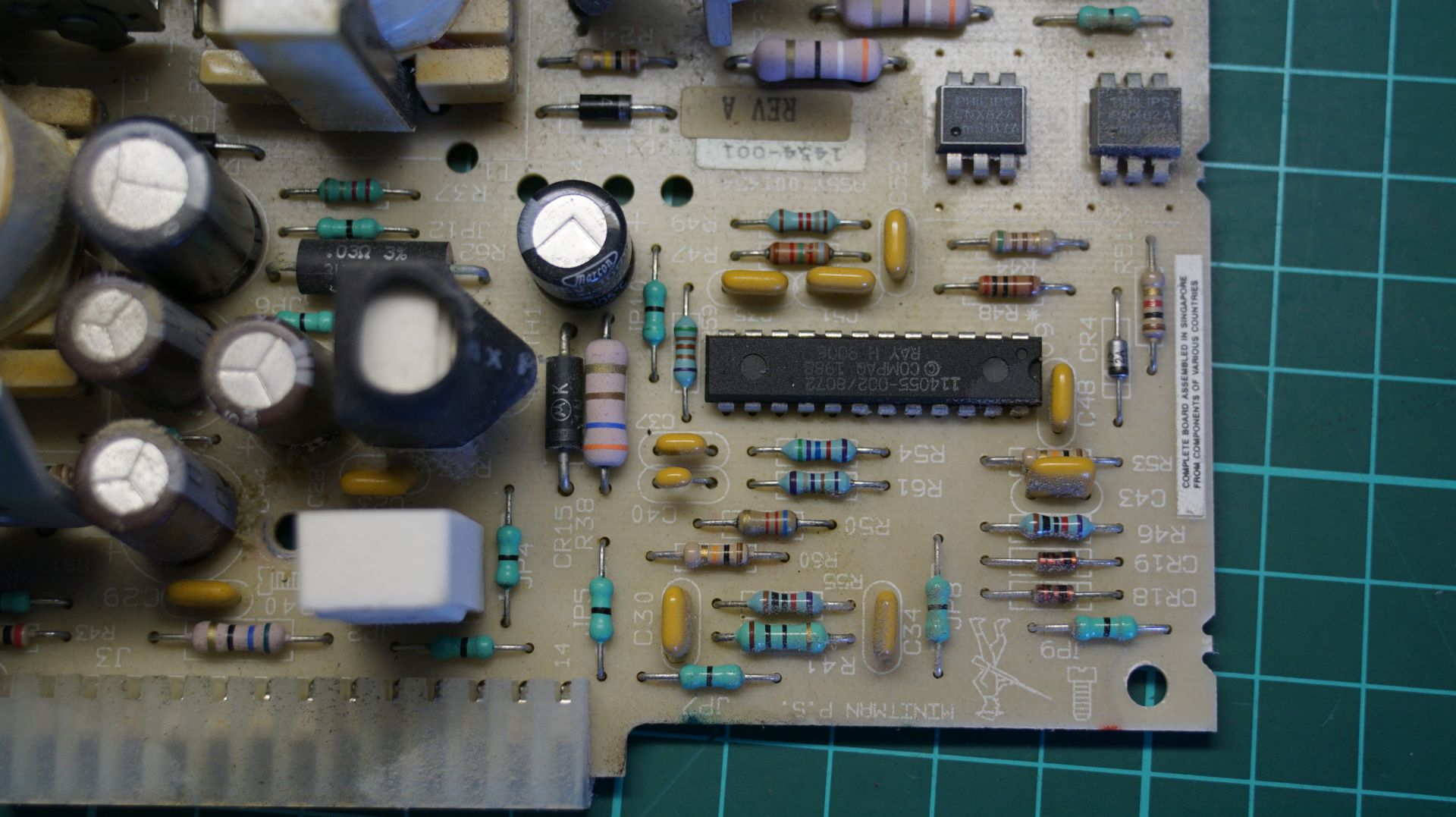 Apologies, it's upside-down. The text on the IC reads:
114055-002/8072
(C) COMPAQ 1988
RAY H 9006

The power supply is actually a MINIMAN 1454-001. It seems that Compaq had them built custom for this specific computer. It's a Compaq Deskpro 386s/20n.
Anyway, I initially wanted to just determine the pinout and swap in an old AT power supply... but trying to follow the pins was only OK for 12 of the 14 on the connector. Two go into the depths of the motherboard and have me wandering lost.
If anyone has any connections to find any data on this IC then I'd be greatly appreciative!
Last edited: