Hello Sir,
I am interested to one circuit that can measure resistance value.
Take a look the schematics, I need to review it and understand whole circuit.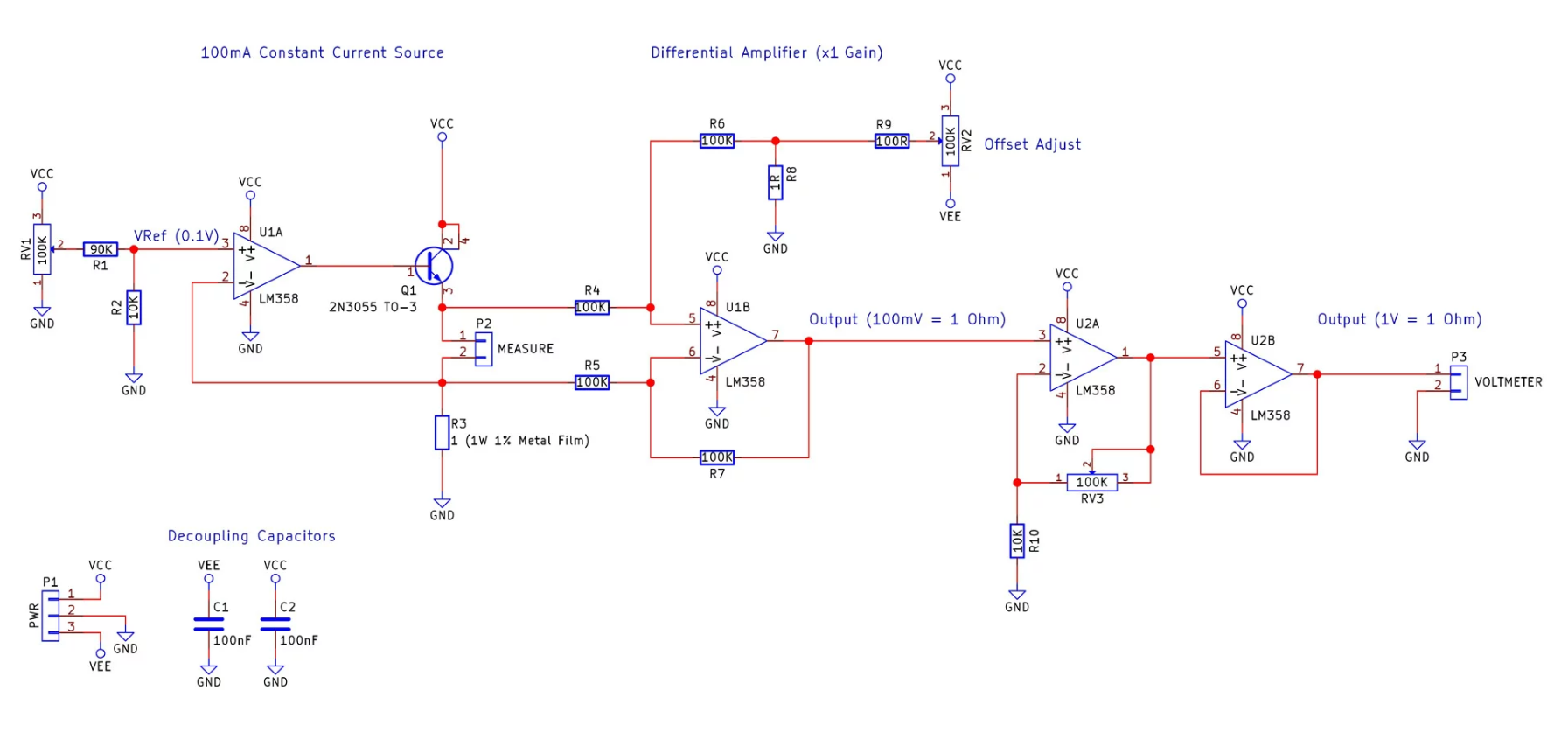 Let me explain it little bit,
1. Seems like a constant current source has been configured using U1A. Like other simple circuits, a voltage divider is using RV1, 90k and 10k parallel combination gives 0.1 V reference voltage. Feedback forces a voltage VCC-VRef across R3 , giving an emitter current (and therefore an output current) Ie= (VCC - VRef)/R? Dont we consider base to emitter DC offset voltage? What about U1A input offset ? Grounded load, with high power resistor !
2. Looks like the emitter current need to sense by placing a unknown resistor in P2 connector ?
3. This differential amplifier inputs are not same, means U1B inverting input getting the input from parallel of R5 and R3, while non inverting inputs using voltage divider, keeping also allowable input offsets.
4. Not sure, what U2A is doing here, U2B looks a voltage follower?
Kindly share your knowledge.