I learned a battery can be 45c forever
"Charging lithium-ion battery is possible in a temperature range of 10°C to +55°C. However, the charging should take place only at a battery temperature of +5°C to +
45°C
."
That is its charging temperature
So if someone got this battery
This is a very small, extremely light weight battery based on Lithium Ion chemistry. This is the highest energy density currently in production. Each cells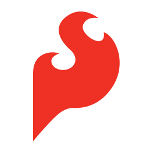 www.sparkfun.com
And a 45c to 40c reset thermostatic
BIG-DEAL_5C 10C 20C 40C 50C Thermal Switch 3A Normally Close NC Normally Open Temperature Sensor Thermostat Protector Controller Switches - (Color:60C; Size:NC (Normally Closed)): Amazon.ca: Tools & Home Improvement
And this 20ma hand crank
They can make a 20ma 45 celsius heater
Here's a article saying the same thing
Advertising removed - moderator.
Last edited by a moderator: