I went looking for a way to make an audio device have bluetooth capability, So, for example, let's say you build a radio and the output only goes to some speakers, how might you send the audio output to a BT transmitter. Note that I am not talking about building a receiver, e.g., bluetooth speaker, I mean a transmitter.
There are plenty of them out there. In fact, I have this one
Bluetooth 5.0 Audio Transmitter Receiver, Goojodoq 3 in 1 Portable Bluetooth Adapter
which is switchable - transmitter or receiver. It works pretty well for US$16 (they lowered the price by $1 since my purchase.
I was particularly interested in the possibility of some programmed control. Now, both TI and Microchip have development boards to explore BT - they are old and a bit pricey. So, I was intrigued to find this one: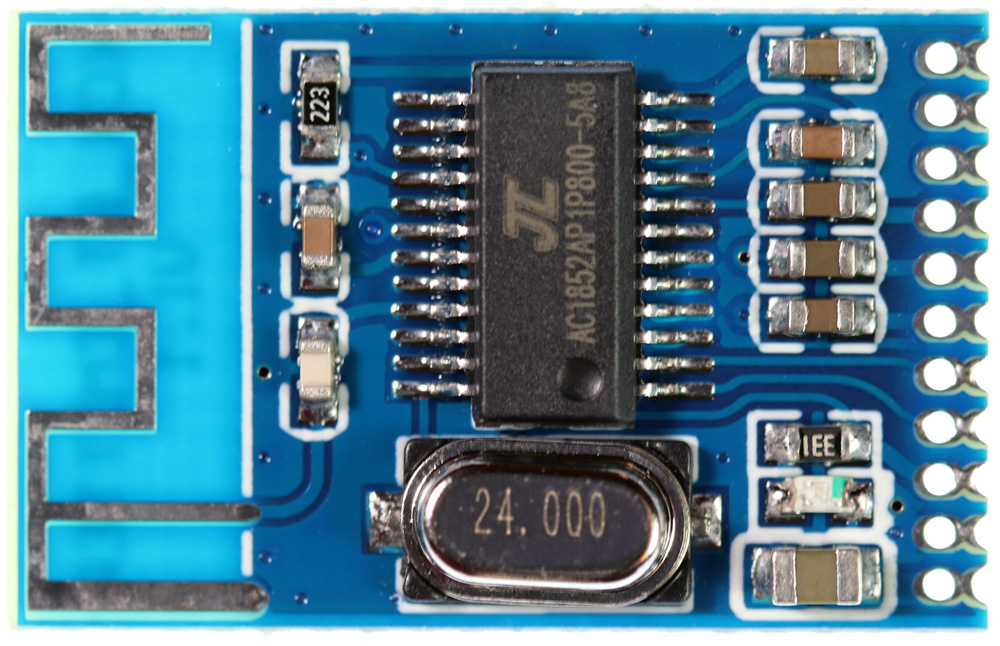 I rolled out the good camera for that shot
These are on the usual export sites and are about US$4.00. I think I bought mine here **broken link removed** but I can't remember for certain.
While they are sold at many sites, there is not a great deal of information on the board - just what you see in the adverts. The information that is out there, however, is enough to start playing and it includes some schematics and some tantalizing references to an AT command set.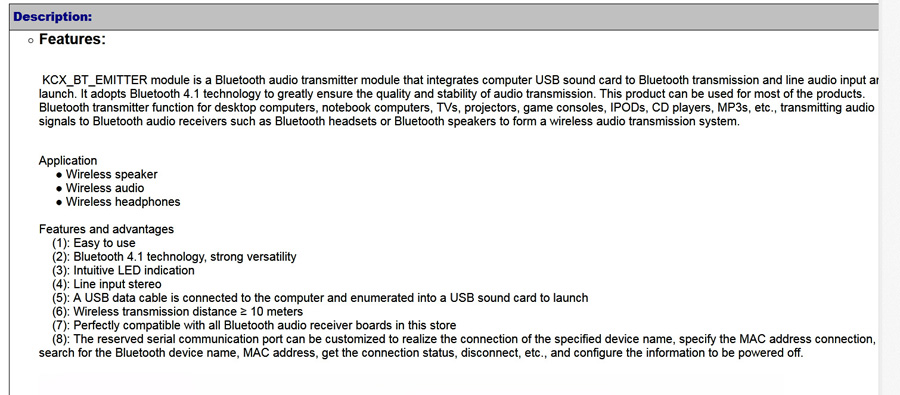 I can find absolutely nothing, however, on the main IC. That nomenclature, AC1852AP1P800-5AP, turns up squadoosh!
The reason I created this thread. is to share what I have learned/experienced. Anyone else using the board could do the same in the hope that the thread can serve, collectively, as a "manual" of sorts.
Last edited: