So, I've damaged 3 piezo buttons...
This is the piezo button:
https://uk.rs-online.com/web/p/piezo-switches/1241087
Datasheet:
https://docs.rs-online.com/9e69/0900766b8152fb83.pdf
Quick explanation on what MPZI019/F/BL/24 is:
MPZI - Illuminated piezo switch
019 - 19mm diamater
F - Flat head
BL - color of illumination, in this case it is blue
24V - illuminating LED voltage
Also, it is a momentary switch, not latching.
This is the pinout:
This is how I connected it: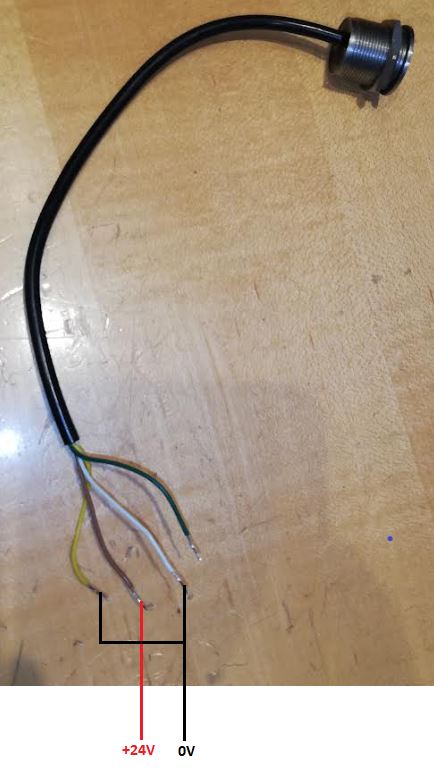 If you look at the datasheet, the switching contact is rated at 24VACDC 1 A.
It seems that I have destroyed 3 buttons.
There is a short between brown and yellow.
What did I do wrong???