Hello, I hope (GENIUS can help me as in other opportunities), I have an Electro Harmonix Deluxe Memory Man this model: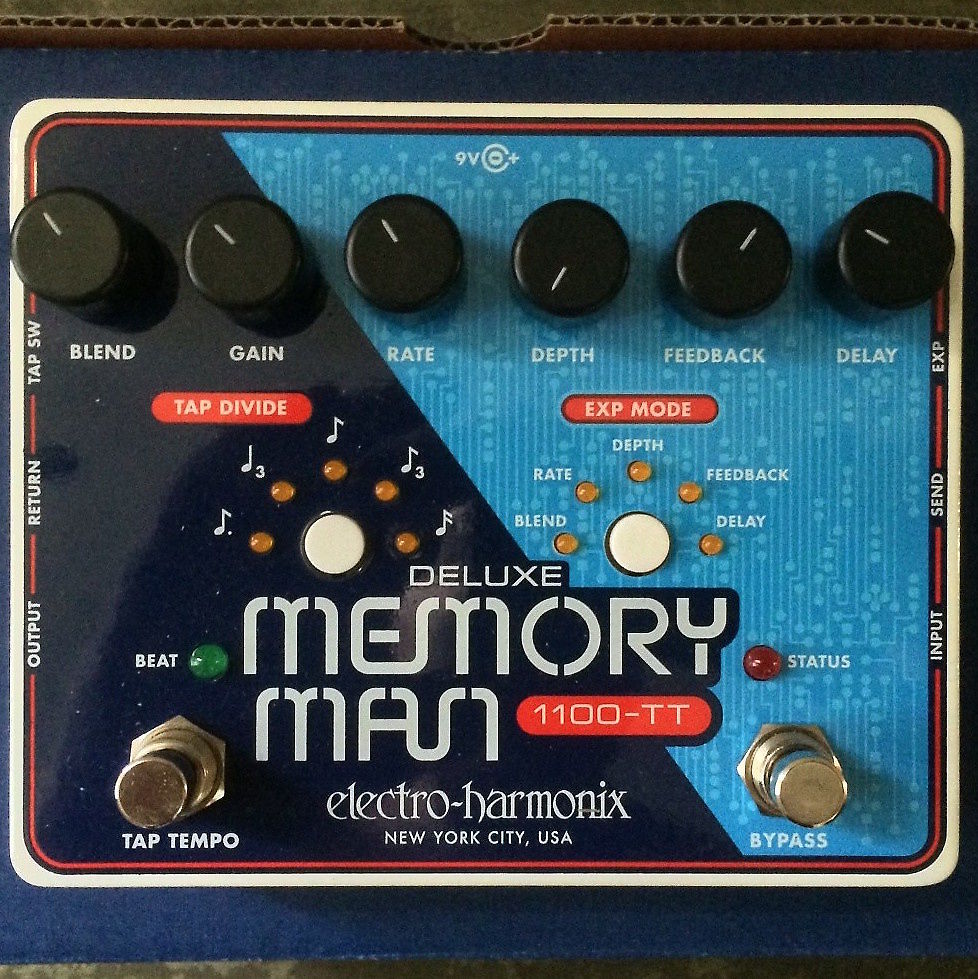 The Electro-Harmonix Deluxe Memory Man 1100-TT takes the platform of what is probably the most widely used analog delay of all time and tacks on modern features like tap tempo, expression pedal control, and an effects loop.

reverb.com
I bought it defective knowing that it could or could not repair it, at first sight the pedal turns on, and it gives a bypass signal, when it is turned on it works but without delay, when I adjust the blend potentiometer when it is taken halfway, the bypass signal is no longer heard , I have noticed that use 4 Mitsubishi MN3005 chips, I also send you a link of the exact model:
https://www.donberg.ie/descript/m/mn_3005.htm
when I take out the 4 chips I test them with the multimeter in diode mode, and I notice that 3 of the chips give me equal measure on all the legs, but one of them gives me the same measure on all the legs except one of them that give 0
here I attach the pinout the IC
https://www.google.com/search?clien..._l=img.3.0.35i39j0i19j0i7i30i19.225490.228267
. .229767 ... 0.0..0.101.202.0j2 ...... 0 .... 1..gws-wiz-img.vHVjjCft_zE # imgrc = t67YUXF5svStcM:
the leg that does not give any measure is the number 2 = CP2,
After all this to write my question is: is the IC damaged?