I'm looking to create an IR-controlled, 5V output switch for some battery-powered candles that are a pain to keep manually switching on and off. I found the following circuit online which appeared to provide what I'm looking for: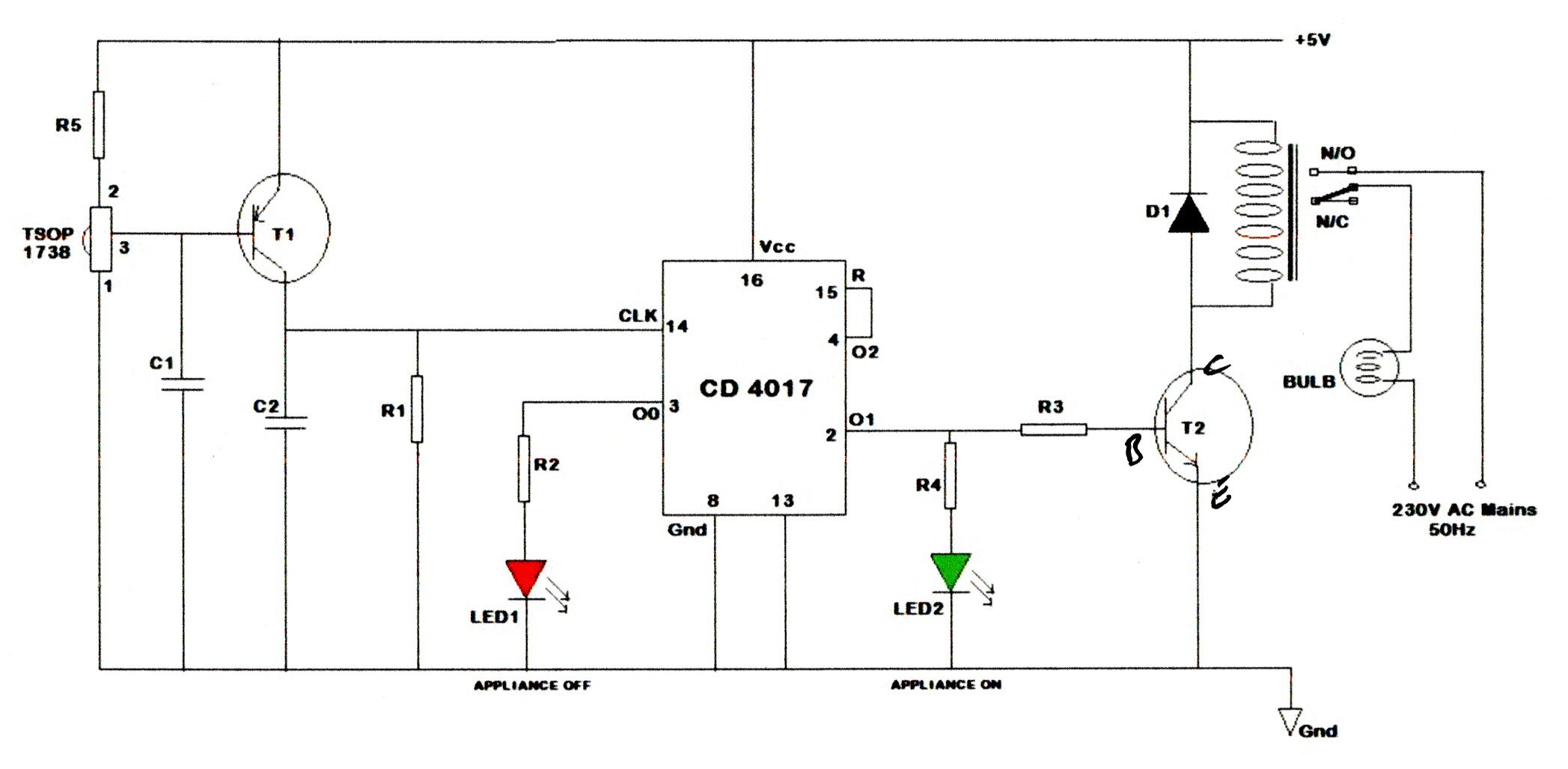 As I'm not powering a 230V load, I've excluded the relay and just taken the output across the diode. However, it doesn't appear to work for me. Sometimes I get 5V across the diode and it ceases when the 1738 receives an IR signal. At other times I get 5V that won't stop or 0V that wont start.
Can someone advise what I've done wrong? Have I misinterpreted the function of this circuit for my use case or have I just constructed it incorrectly?
Thanks.