Well-Known Member
Most Helpful Member
Hi all,
I've just finished another of my long term parts-collection projects - my first Van de Graaff generator: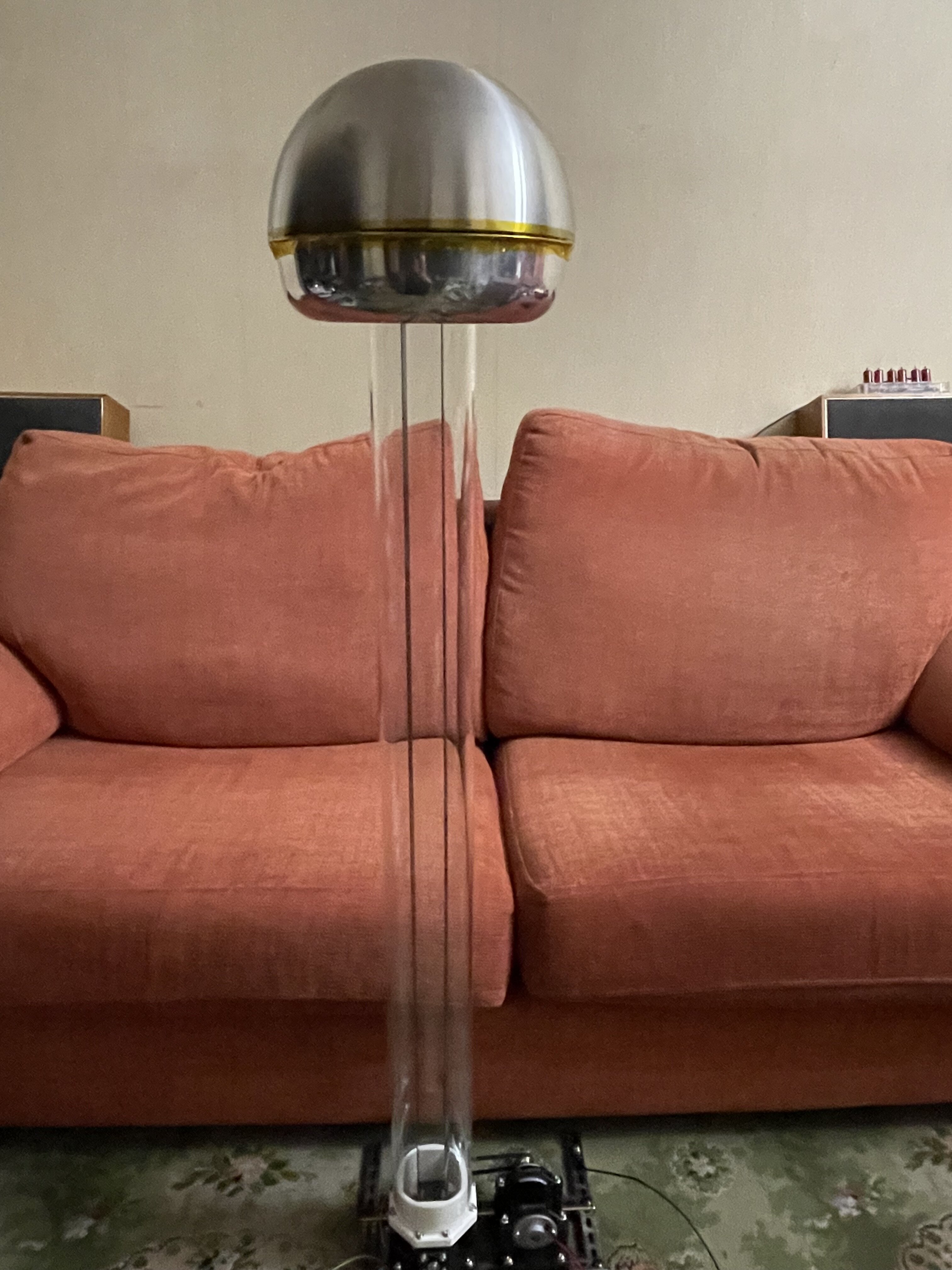 The mechanism is built around a glass guitar slide for the bottom roller, a bit of 25mm PVC conduit sleeved with some silicone rubber tube at the top, and neoprene strip for the belt.
Plus various 3D printed parts & mechanical bits.
The dome is made up from some kind of jelly mould I saw by chance on ebay, plus a stainless steel bowl; it works, though there is some arcing and occasional streamers from the joint, as the mould has a small rolled edge. The kapton tape wrap over the joint made a massive difference and the arcs increased from under an inch to near a foot at times - though still some strays and leakage under the tape.
The acrylic tube is 1m tall and 90mm o/d.
These images are stills screengrabbed from video, so the quality is not brilliant, but they show the results!