Thanks to MikeMI I have this pwm circuit diagram to work to..
Problem is, having made what I considder an acceptable mosfet arrangement I'm left with very little room to place the pwm..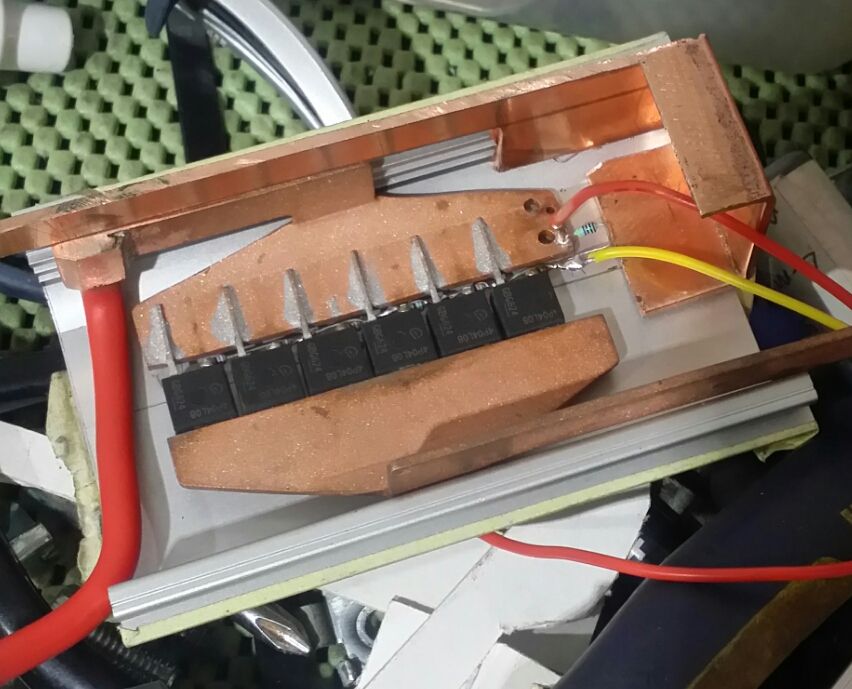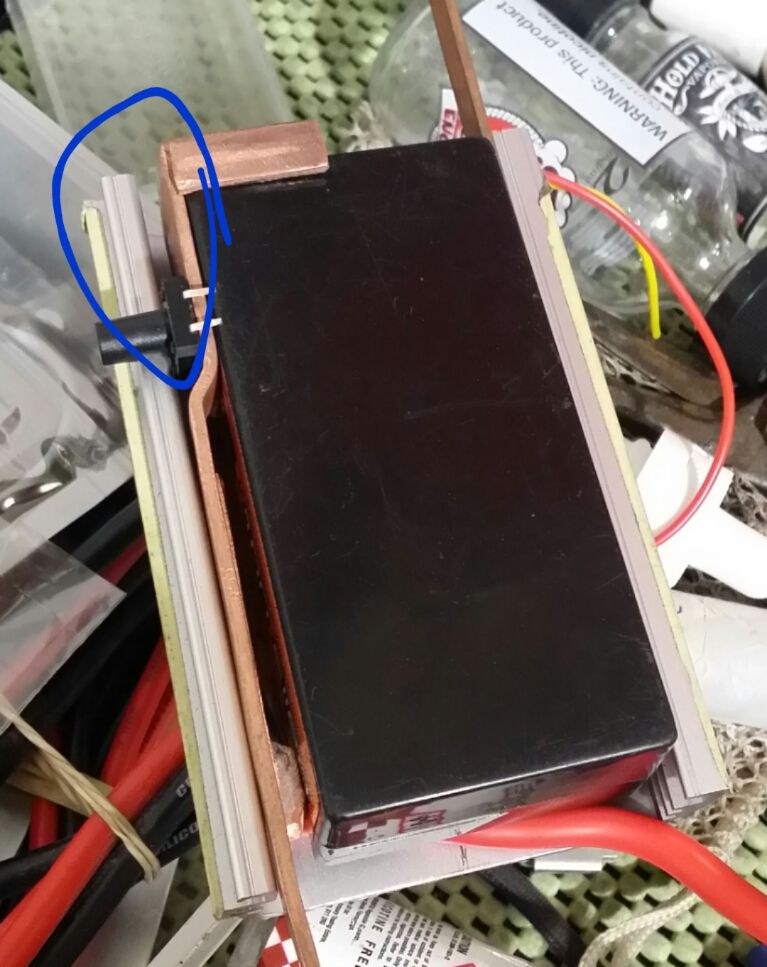 That ringed area is the best space I have, around 20mm square and 3.5mm deep.
I've been looking into making a micro timer circuit and I'm happy I can fit one in there but I've no idea what to buy
So far I've found lm, ts, se, & ne 555's, which one will I need?? The polar capacitor, I found what I thought would be the one but after reading about it its a "tantalum" that should be "derrated for saftey"
..
All the searching has led me to the conclusion that sourcing the micro components is well above my grasp of electronics!
Can anyone help me make a components list to realise my circuit diagram in micro please.
(Sorry for the huge pics

)