Super Moderator
Most Helpful Member
Yesterday evening I was watching TV, window open (which is a rare event in North East Scotland), when I heard a bit of a commotion outside.
To set the scene, just down the road from my house is an old mill pond and a pair of swans have set up a nest on the bank of the pond right next to the road.
In previous years, swans have nested on the other bank which is next to a park.
Back to the story, the commotion involved a lot of wing flapping, (a quite distinctive "whoomp" sound) so I looked outside to see this: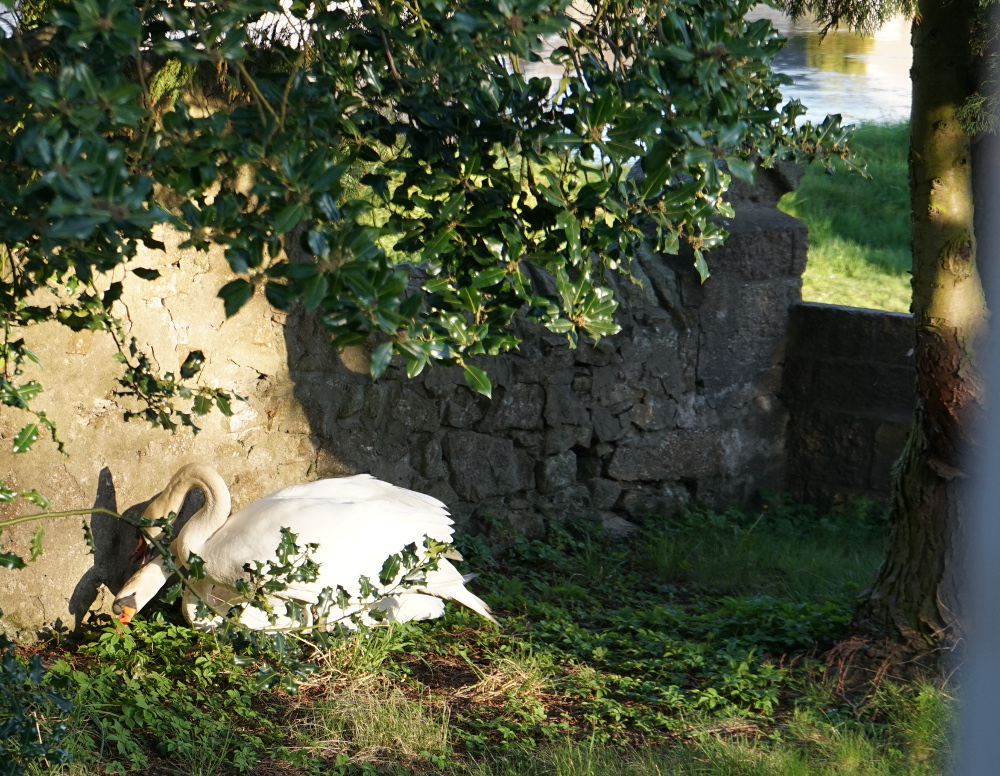 Hmmm...
Avian rumpy pumpy I thought, but no, there was lots of biting and violence involved,
and chasing around: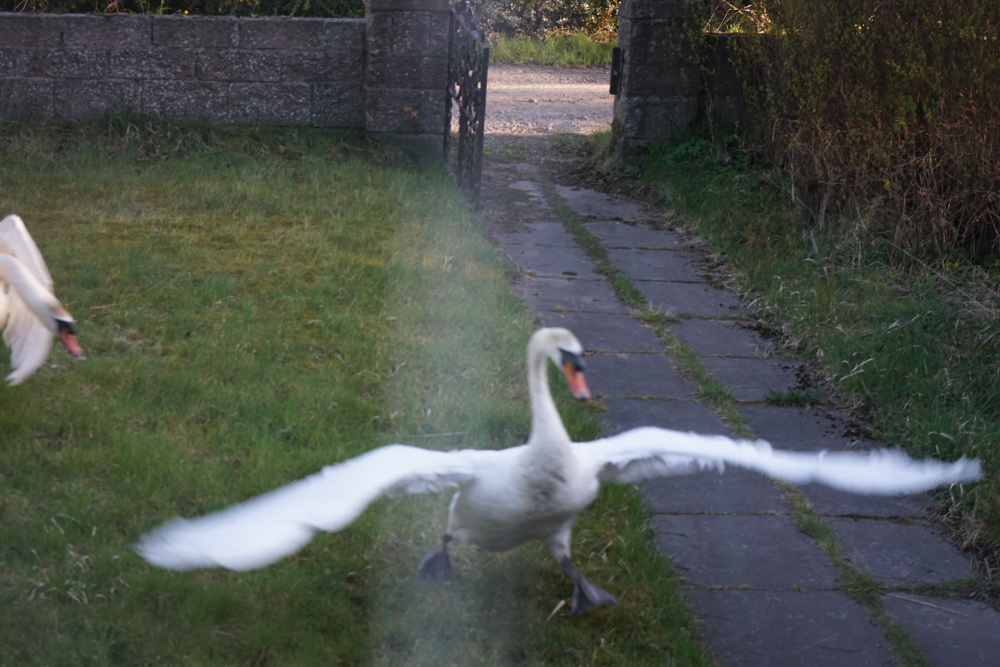 Ending up on the steps to my front door:
I finally realised that it was two male swans having a bit of a set-to.
Eventually the nest owner and winner of the contest gave up but did not have the smarts to work out how the get out of the garden and into the lane, so that he could get back to his nest.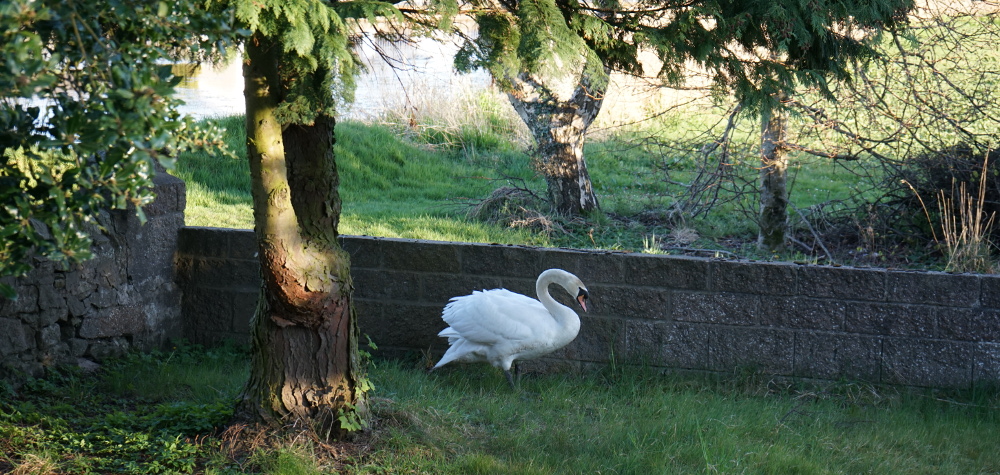 At this point I went outside, armed with a sweeping brush, and goaded him in the direction of the gate which is about two or thee metres in front of him in the picture above.
Once in the lane, he headed back in the direction of his nest.
I now had to do the same with the loser of the contest who had taken up a position at the top of the steps right by the front door.
After more goading with the sweeping brush, he was persuades to go out into the lane.
He eventually turned the opposite way and went around into the park.
A few minutes later he took off and flew away, leaving JimB the task of cleaning up all the bird crap which was adorning the front steps. Yuk!
Post script.
As I was going out to the shop this morning, I noticed that the female swan was carefully turning 3 or 4 eggs in the nest.
JimB