hello,
sorry for my english. I'm trying to model an "elevator system" graphically using « Functionnal block diagram »
The layout of this system is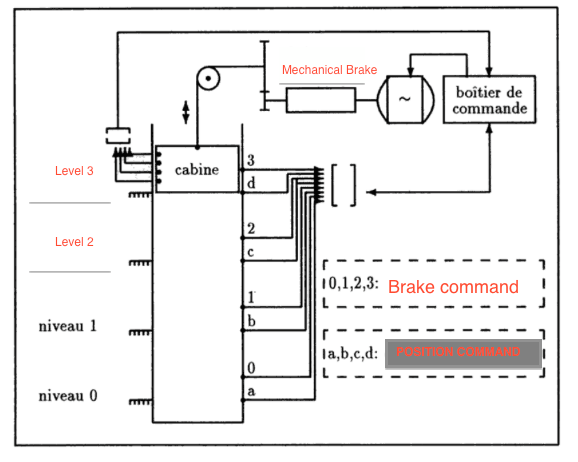 My block diagram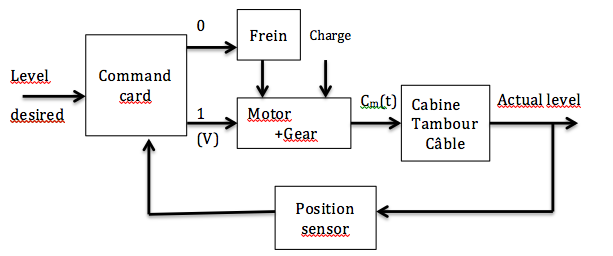 1. Please is my model correct ?
2. if i'm in level 2 and want to go to level 3 .is the input of command card in this case will be
Level desired : 0011
Position sensor : 0010
Is that mean i will have 4 signals for level desired and 4 signals for position sensor ?
For braking I assumed that the control will be binary 0 if the engine is running and 1 if the engine stops. However in the description of the system (figure attached) they propose different brake control !!!