Hi everyone!
When I allocate registers from memory, the data memory amount indicator does not change.
Why is this? What could be the problem?
I use MPLAB 8.92.
For example, I reserved 100 Bytes, but the display didn't even move. I don't understand what could be wrong. Does anyone have any ideas?
CBLOCK 0x0
CNT1 : 100
CNT2
ENDC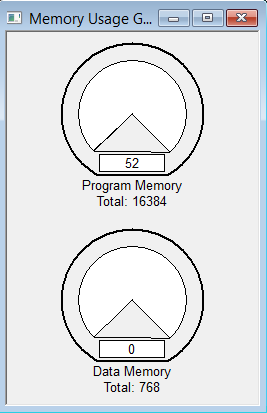 Thank you in advance for your help!